The Bible Experience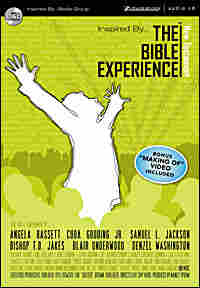 The Holy Bible as an audiobook is not a new idea. There are many versions available, from the King James, to the Adventure Audio Bible for Children.
But Kyle Bowser, a Hollywood executive, wanted more.
Bowser launched an ambitious effort to dramatize the New Testament and a bit of the Old as well, and calleded on a who's who among African-American actors to take part.
Denzel Washington, Angela Bassett, Cuba Gooding, Jr., Blair Underwood and Alfre Woodard are all involved in the project.
Guests:
Kyle Bowser, Executive Producer, "The Bible Experience"
Terri Vaughn, Actor, Performer on "The Bible Experience"
LISTEN TO AUDIO CLIPS
Jesus Tempted in the Wilderness
Related NPR Stories
Web Resources