I'm With The Band (I Wish)Three Books That Rock
Alice Kreit/NPR/iStockphoto.com
"Three Books ..." is a series in which we invite writers to recommend three great reads on a single theme.
All I wanted for my 14th birthday was a keytar, one of those hybrid keyboard-with-a- guitar-neck instruments that you see in old, old music videos.
Jill Piscatella
It was 1986, the age of glam rock, and everyone wanted to be a rock star. A six-string, a drum kit — even a saxophone — would have been a more valuable commodity to the aspiring bands in my junior high.
But with six years of piano lessons behind me, there was no time to learn a new instrument. I wanted stardom; I wanted a keytar. I didn't get either.
So, when I want to live the fantasy of being in the band, I turn to these three books.
'The Wishbones'
The Wishbones, by Tom Perrotta, paperback, 290 pages
In Tom Perrotta's novel, The Wishbones, Dave Raymond is who I might have ended up as had I pursued a musical career. At 31, Dave lives in his parents' basement, drives a delivery van and still dates his high school girlfriend. But on weekends, Dave rocks — at least as much as anyone can rock playing 15-minute versions of "YMCA" at the Ramada for drunk wedding guests.

Painfully funny and woefully poignant, The Wishbones wrestles with timeless questions like: How long do you hold on to the dream? Does getting older have to mean growing up? And how do you face your girlfriend's parents after they catch you fornicating in their basement?
'Mom, Have You Seen My Leather Pants?'
Mom, Have You Seen My Leather Pants? The Tale of a Teen Rock Wannabe Who Almost Was, by Craig A. Williams, paperback, 236 pages
Where The Wishbones is about refusing to grow up, Mom, Have You Seen My Leather Pants? chronicles growing up too fast. Craig Williams' comic memoir recounts his days in the '80s hair metal scene in the shadow of bands like Guns N' Roses. Honors high school student by day and rocker playing the Sunset Strip at night, Williams navigates the pitfalls of a band on the verge of stardom.

Dressing like a cowboy in leather and boots? Check. Having a manager who moonlights as a Lonnie Anderson impersonator? Check. Admitting to your algebra teacher that you failed your exam because you signed a woman's breast after last night's set at the Whisky a Go-Go, one of L.A.'s hottest clubs? That doesn't happen to people who aren't in a band.
'Fargo Rock City'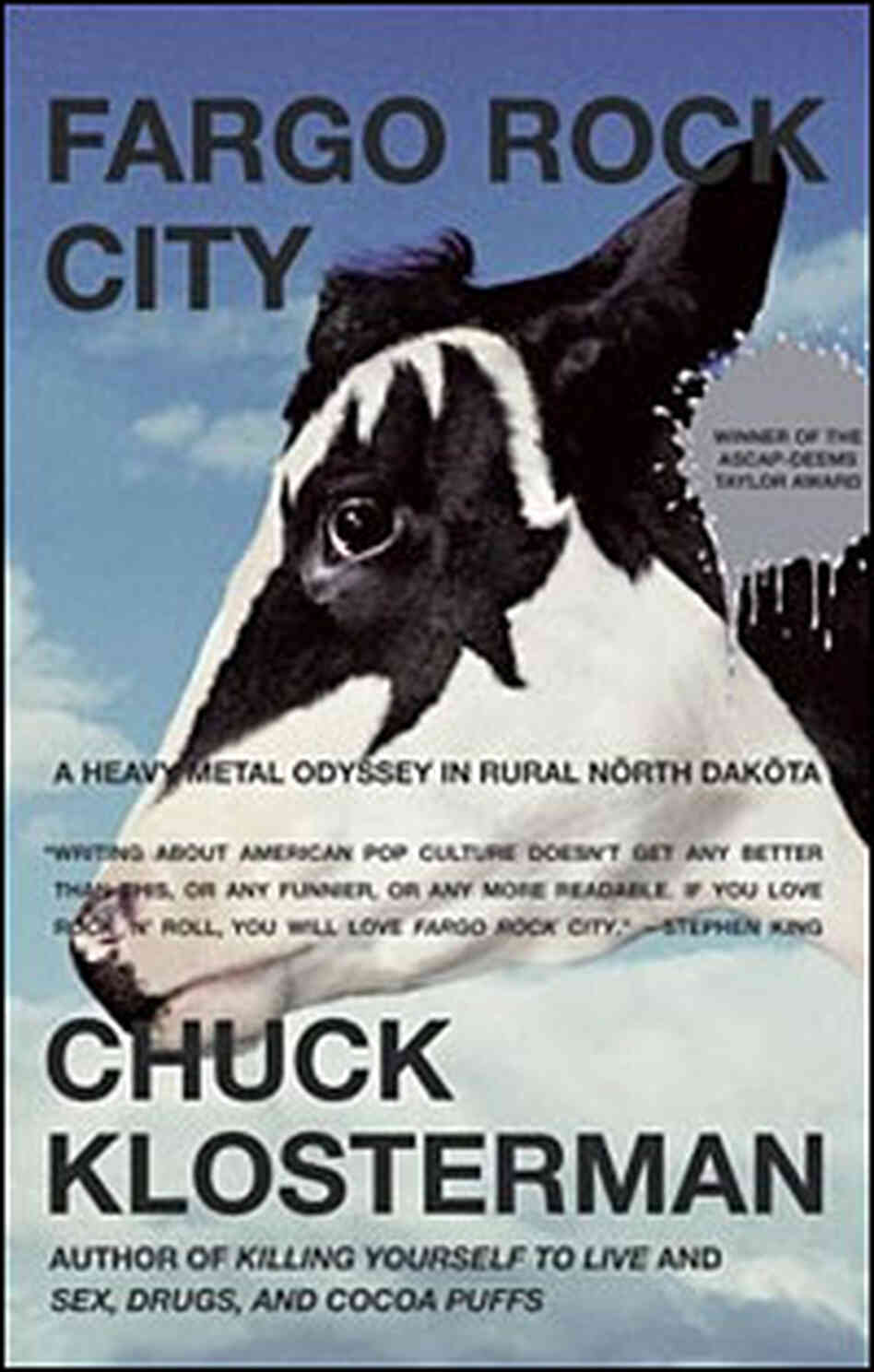 Fargo Rock City: A Heavy Metal Odyssey in Rural North Dakota, by Chuck Klosterman, paperback, 288 pages
If you can't be in the band, you might as well be an expert about the band. That's the tactic Chuck Klosterman takes in Fargo Rock City. Part memoir, part soapbox rant, Klosterman looks back on his formative years as the only headbanger in his North Dakota farm town. He compares Bon Jovi to Robert Frost and raises controversial topics that meant something when you were a kid, like should there be a no-keyboards-allowed clause for heavy metal bands? It's the sort of book that drives you to unearth mix tapes made when you were 14.

So if you can't be in the band, these books are your backstage passes to living the dream vicariously and are far more entertaining than the rock opera I would've composed had the rock gods deemed me worthy of a keytar.

Three Books ... is produced and edited by Ellen Silva and Bridget Bentz.
Purchase Featured Books
The Wishbones
by Tom Perrotta
Mom, Have You Seen My Leather Pants?
by Craig A. Williams
Fargo Rock City
by Chuck Klosterman