Danny Goldberg: Among The Rock Greats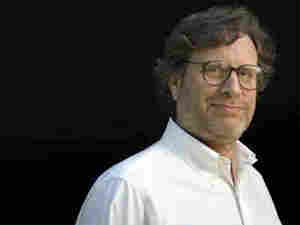 During a career spanning more than 40 years, music-industry renaissance man Danny Goldberg has worked as a label head, record producer, music journalist and most recently president of Gold Village Entertainment, managing artists such as the Old 97's, Tom Morello and Steve Earle. His new memoir, Bumping Into Geniuses, documents the time he's spent rubbing shoulders with rock 'n' roll greats — everyone from Kurt Cobain and Led Zeppelin to Stevie Nicks.
Bumping Into Geniuses is a love letter to the music business, starting with his review of the Woodstock Festival at age 19 and ending with Warren Zevon's death in 2004. In an interview with host David Dye, Goldberg talks about shaping the public image of Kiss, as well as how he managed Nirvana's popularity after the early-'90s "alternative" explosion.