Nationwide Reports Of Flu-Like Illness
Health officials have been using this reporting system for 25 years to get a relative idea of where and how influenza is affecting people across the nation. They gather data from over 2,000 health care providers who are reliable and representative of their region's population. While most flu cases are not being tested to confirm if they are 2009 H1N1 flu, the overwhelming majority of flu cases are from the swine flu, according to the CDC.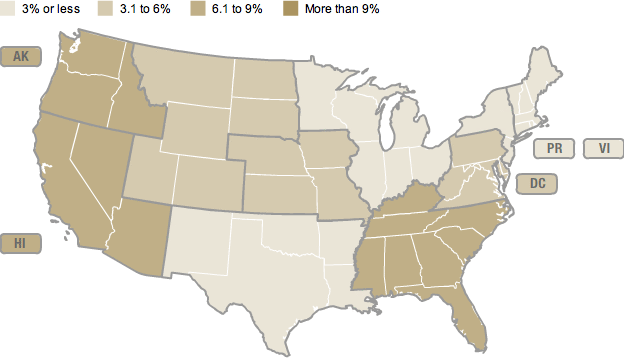 This graphic requires version 8 or higher of the Adobe Flash Player.Get the latest Flash Player.
This interactive content is not supported by this device.
This map depicts reports of influenza-like symptoms, by region, across the United States.