Shelly Manne: The Well-Toned Drummer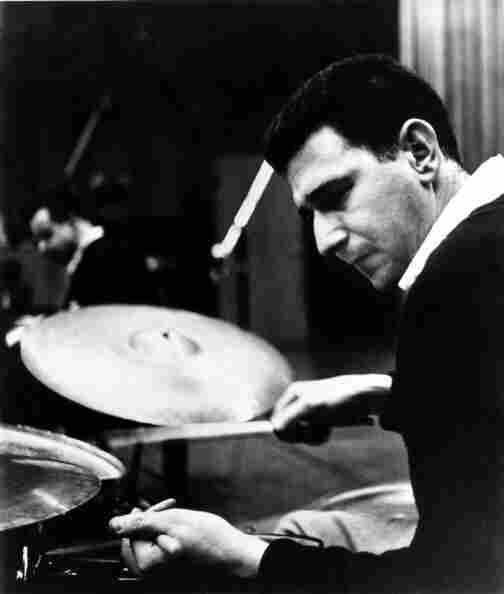 One the greatest drummers in jazz history, Shelly Manne, was born in New York City on June 11, 1920. Coming from a family of drummers, Manne began working New York's 52nd Street jazz scene in his late teens. When bebop arrived in the 1940s, Manne was there, playing with everyone from Dizzy Gillespie and Charlie Parker to Lennie Tristano and Lee Konitz. His introduction to a national jazz audience came shortly after WWII, when he began drumming for two of the finest big bands of the era, going back and forth between bands led by Stan Kenton and Woody Herman.
As you can infer from breadth of artists with whom he performed, Manne not only had talent, but was also eager to apply that talent to all forms of jazz, from hard-driving, highly improvisational bebop combos to the more tonally experimental orchestral jazz typified by Kenton. With all that experience under his belt, Manne was ready for more when he and his wife decided to leave the New York scene for Los Angeles in 1952. And it was there that Shelly Manne really came into his own, as a pioneer and lynchpin of the West Coast "cool jazz" sound.
Shelly Manne: The Well-Toned Drummer