Who Would An Unemployment Benefits Lapse Affect?
Federal unemployment benefits are slated to expire at the end of November. If that happens, 2 million people in the U.S. would be affected. Here, a breakdown by state of the number of people who would lose federal unemployment benefits.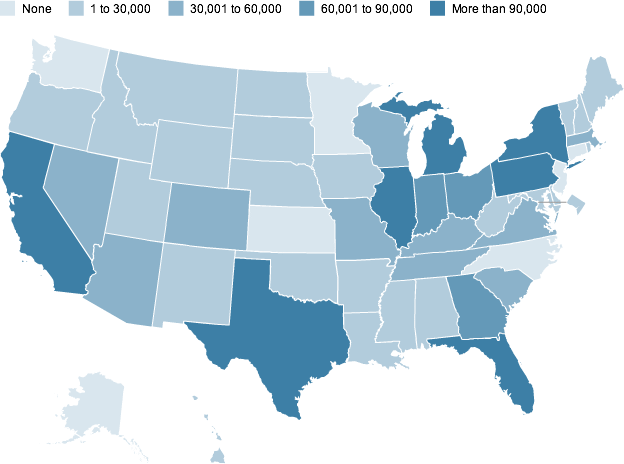 This graphic requires version 8 or higher of the Adobe Flash Player.Get the latest Flash Player.
This interactive content is not supported by this device.
This is a map of the United States, with each state shaded according to the number of people affected by changing unemployment benefits.