Interactive: Explore Automated Cockpit Components
The flight deck of a simulated CRJ200 regional jet at Embry-Riddle Aeronautical University in Daytona Beach, Fla., is used to train beginning pilots how to fly modern jets that use automated flight control systems. Roll over each number to see what the systems do.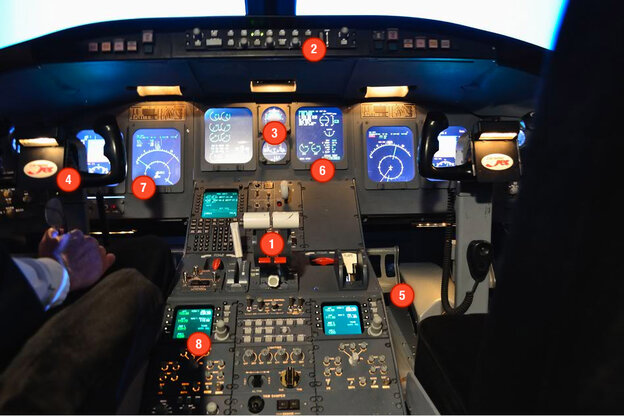 This graphic requires version 9 or higher of the Adobe Flash Player.Get the latest Flash Player.
This interactive content is not supported by this device.
Interactive showing elements of a flight deck