Jeremy Messersmith: Ingenious Twin Cities Pop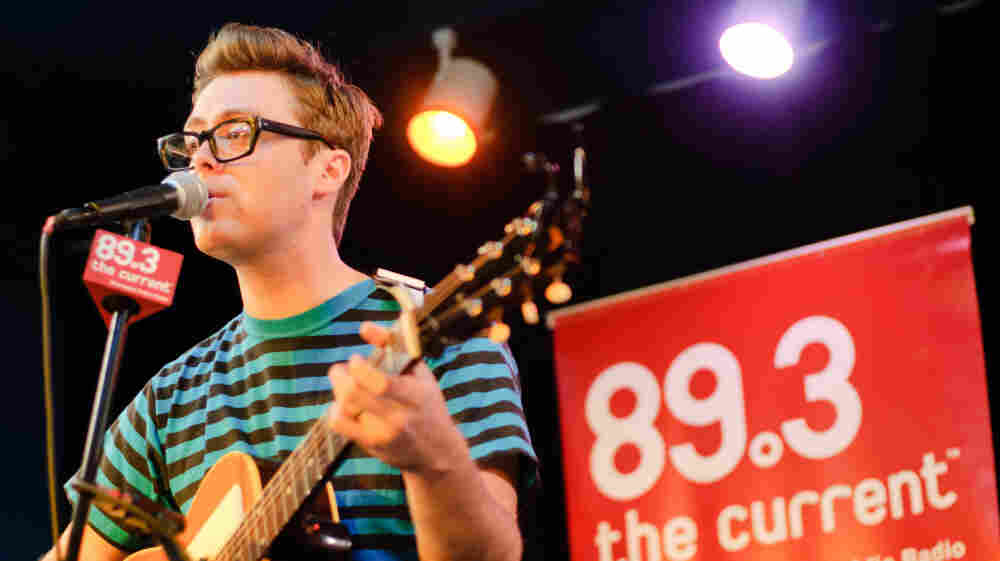 Jeremy Messersmith's visits to The Current's studios always have a peculiar effect on us. When he and his band play, you lean forward — not because you're straining to hear (even though Messersmith's voice is an airy, whispery kind of instrument, his singing is as clear as a piece of cut crystal), but because whatever he does, it simply pulls you in. Even in his uptempo numbers, when the guitars get plugged in and the brushes are traded for drumsticks, his music is seductive and mysterious, drawing listeners closer to examine its subtle lyrical and instrumental details.
Messersmith's visits this past year have been special treats, as he's assembled a roster of some of the Twin Cities' most gifted musicians for his latest album (The Reluctant Graveyard) and its corresponding live performances. The song "Organ Donor" — featured on The Current's Local Current compilation — is one of many Messersmith tracks that ingeniously mine the many different styles and atmospheres of the 1960s, this one with echoes of The Zombies.
Featured Artist