Tracking The Guantanamo Detainees
Information provided for this graphic is part of a massive trove of secret documents leaked last year to the anti-secrecy website WikiLeaks. They were made available to The New York Times by another source, on condition of anonymity, and shared with NPR.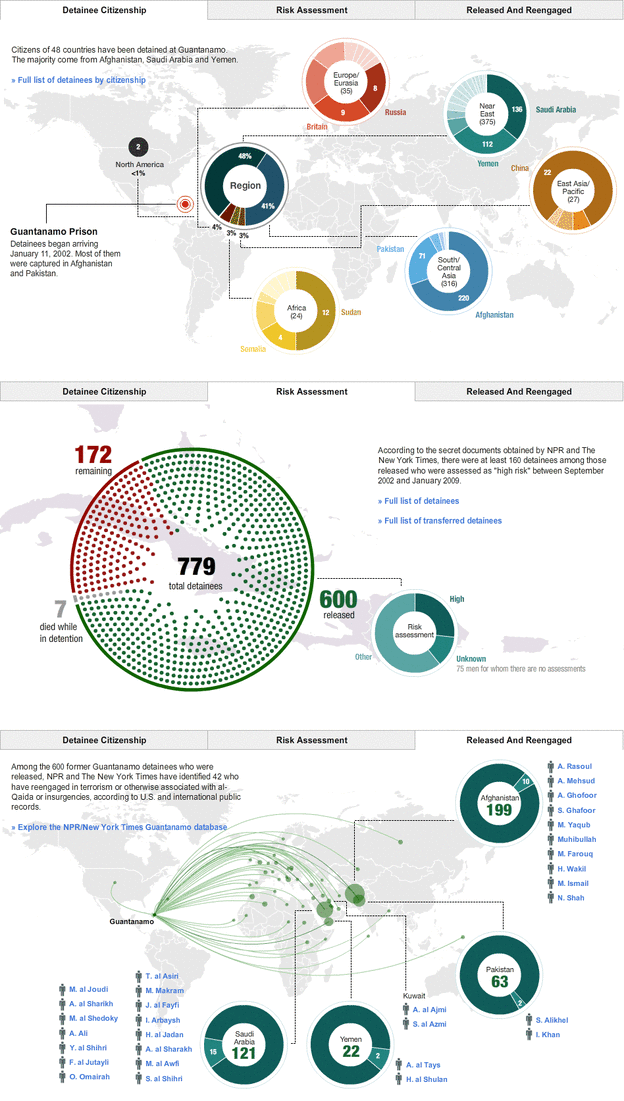 This graphic requires version 10 or higher of the Adobe Flash Player.Get the latest Flash Player.
This interactive content is not supported by this device.
Tracking the Guantanamo detainees

Notes
This graphic was updated on May 5, 2011 after additional documents were made available to NPR.