Medical Marijuana Laws: A State-By-State Comparison
Since California first passed its medical marijuana law in 1996, the District of Columbia and 15 other states have followed suit. But the laws vary drastically state by state — from being liberal in California and Colorado to restrictive in New Mexico and New Jersey. The law in Maryland simply protects the seriously ill from being prosecuted, but it doesn't set up a system for patients to obtain the herb.
Click on a state to learn more about its medical marijuana statutes.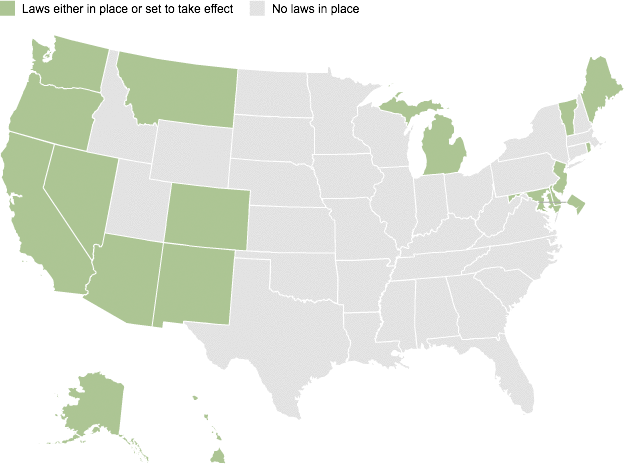 This graphic requires version 9 or higher of the Adobe Flash Player.Get the latest Flash Player.
This interactive content is not supported by this device.
This interactive map offers detailed information about the medical marijuana laws per state, with links to relevant legislation.