New In Paperback: Aug. 29 - Sept. 4
Fiction and nonfiction releases from Brock Clarke, Michael David Lukas and Ian Johnson.
•
Paperback,
314 pages
, Workman Pub Co
, $13.95
, published September 1 2011
|
purchase
Title

Exley

Author

Brock Clarke
Your purchase helps support NPR Programming. How?
In his extraordinary fifth novel, Exley, Brock Clark pays homage to one of his favorite writers, Frederick Exley. It's a novel of mystery, hidden identities and secret affairs, told in the voice of a young boy and his therapist. Miller, the brilliant 9-year-old protagonist, is a bona fide prodigy — he reads at several grade levels above his age — and he's smart enough to know that everything has to end. His father disappeared after a bitter fight with Miller's mother, and the boy is convinced that he's found him in a VA hospital in their hometown of Watertown, N.Y., having been critically injured in the Iraq War. Nobody believes him, though — not his mother, who thinks her husband is just drinking his life away in another town; not his well-intentioned but not entirely competent psychiatrist, who shares Miller's mother's suspicion that the boy is just making everything up. Author Clarke's narrative assurance and unfailingly realistic characters make this novel the best work of his career.
News and Reviews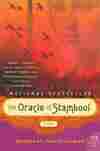 A Novel
•
Paperback,
14 pages
, HarperCollins
, $13.99
, published August 30 2011
|
purchase
Title

The Oracle of Stamboul

Subtitle

A Novel

Author

Michael David Lukas
Your purchase helps support NPR Programming. How?
This debut novel offers a magical foray into the late 19th-century Ottoman Empire, with 8-year-old Eleonora Cohen providing much of its whimsy and charm. Raised by a carpet merchant father and resentful stepmother after a prophesied birth, she is recognized as a prodigy before stowing away to Stamboul, where she charms the eccentric Sultan Abdulhamid II and changes the course of history. Lukas worked on the book for seven long years: "I knew I wanted to write this book," he said. "And I knew it would take a long time. But I didn't truly realize what that meant until I was years into the process."

News and Reviews
Nazis, the CIA, and the Muslim Brotherhood in the West
•
Paperback,
318 pages
, Houghton Mifflin Harcourt
, $15.95
, published August 10 2011
|
purchase
Title

A Mosque in Munich

Subtitle

Nazis, the CIA, and the Muslim Brotherhood in the West

Author

Ian Johnson
Your purchase helps support NPR Programming. How?
In this investigation into the origins of radical Islam's presence in the Western world, Pulitzer Prize-winning author Ian Johnson argues that the CIA's determination to roll back communism during the Cold War inadvertently allowed radical Islamists to gain a foothold in Europe. The book traces the defection of ex-Soviet Muslims to Germany during World War II and their establishment of a Munich-based mosque with links to key leaders and intelligence agencies. Johnson says the CIA was looking for Muslims who could go into the Third World and speak credibly to counter Soviet propaganda. As the Islamic Center of Munich became the center for the Muslim Brotherhood in Germany and to some extent in Europe, the CIA began to support its activities in Europe and elsewhere. But U.S. attention shifted when the Vietnam War heated up, Johnson says, and it wasn't until the Soviet invasion of Afghanistan in the late 1970s that focus on the project returned.
News and Reviews
Charlotte Abbott edits "New in Paperback." A contributing editor for Publishers Weekly, she also leads a weekly chat on books and reading in the digital age every Friday from 4-5 p.m. ET on Twitter. Follow her at @charabbott or check out the #followreader hashtag.