Timeline: 'Darkhorse' Marines' Deadly Afghan Mission
A year ago, Marines of the 3rd Battalion, 5th Regiment — known as "Darkhorse" — deployed for southern Afghanistan. When they returned to their home base at Camp Pendleton seven months later, they had lost 25 men — a higher casualty rate than any other Marine unit during the 10 years of war in Afghanistan.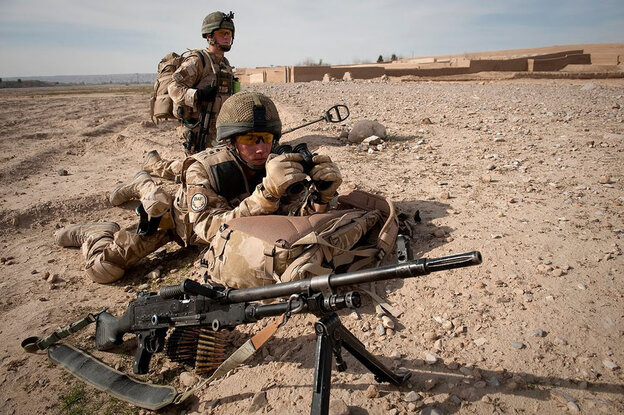 This graphic requires version 10 or higher of the Adobe Flash Player.Get the latest Flash Player.
This interactive content is not supported by this device.
A timeline of the 3/5 Marines deployment to Sangin district in southern Afghanistan.