Map: Population Density, Global Fertility, And GDP
To sustain themselves, many nations adopt policies to raise, lower, or maintain their population levels. And while a country's gross domestic product may often predict its stance, that's not always the case. Roll your mouse over the countries below to learn more about them: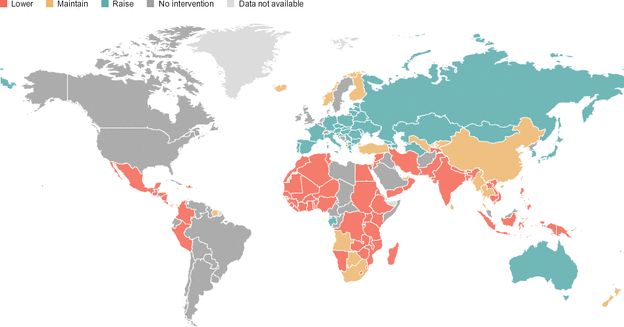 This graphic requires version 9 or higher of the Adobe Flash Player.Get the latest Flash Player.
This interactive content is not supported by this device.
This map highlights government policies toward fertility (lower, maintain, raise or no intervention).