New Music From The Black Keys, Jónsi, Drake And More
New Music From The Black Keys, Jónsi, Drake And More
New Music From The Black Keys, Jónsi, Drake And More
New Music From The Black Keys, Jónsi, Drake And More
Sinners repent, for the end of the year is nigh. Starting soon, NPR Music will begin looking back on the best music of 2011 — but this week's All Songs sneaks a few new releases under the wire before all the counting down begins. Perhaps the biggest surprise is a new record from Jónsi, the Sigur Rós frontman who released his dazzling solo debut last year, and has been mostly quiet since then. Jonsi is behind the original soundtrack for the upcoming Cameron Crowe film We Bought a Zoo; this week's show has a premiere of the song "Gathering Stories."
Also on this episode: a straight-ahead rocker from The Black Keys, a slow jam with an engaging backstory from Drake, some nostalgic emoting from Real Estate and Future Islands, and cover tunes from The Antlers and Ólöf Arnalds.
New Music From Jonsi, The Black Keys, Drake And More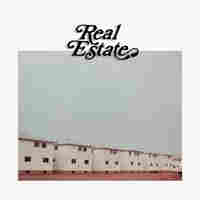 The Antlers
Song: VCR (The xx cover)
from (together)
Learn more about this release at The Antlers' website.
New Music From The Black Keys, Jónsi, Drake And More
Jónsi
Song: Gathering Stories
from We Bought a Zoo [Original Soundtrack]
New Music From The Black Keys, Jónsi, Drake And More