Presidents And Pilgrims: 3 Boundary-Pushing Books
i
i
Donna Neary

/ flickr.com
With Thanksgiving hard upon us, now is a good time to think about our past. History writers can tell the best stories from centuries of human achievement and folly, yet too often they produce recitations of one damned thing after another. A few, though, combine a respect for accuracy with a deep understanding of the longings, fears and triumphs of the people of our past. Such books make magic.
These three works look at the early years of the United States, when the nation's physical boundaries were expanding, and what was beyond those borders was often unknown. It was a time when our moral and political boundaries were elastic, as well. These books will take you through America's infancy, a time of possibilities and promise, and some considerable messiness.
History of the United States of America During the Administrations of Thomas Jefferson
•
Hardcover,
1308 pages
, Penguin Group USA
, $45
, published June 1 1986
|
purchase
close
Purchase

Featured Books
Henry Adams
History of the United States of America During the Administrations of Thomas Jefferson
Henry Adams
Yes, it's the worst title ever, but Henry Adams could not write a dull book or a clumsy sentence. It is remarkable that this scion of the legendary Adams clan chose to study the leader who drove his great-grandfather from the White House, yet the book mostly gives Jefferson a fair shake. Adams scoured domestic and foreign archives, and his research stands up more than a century later. Best of all, he produced dozens of nuggets like his description of Luther Martin, a bibulous lawyer who defended Supreme Court Justice Samuel Chase in an impeachment trial in the U.S. Senate. Adams describes Martin as that "notorious reprobate genius," and portrays the lawyer "shouting with a schoolboy's fun at the idea of tearing [the] indictment to pieces and teaching the Virginia Democrats some law."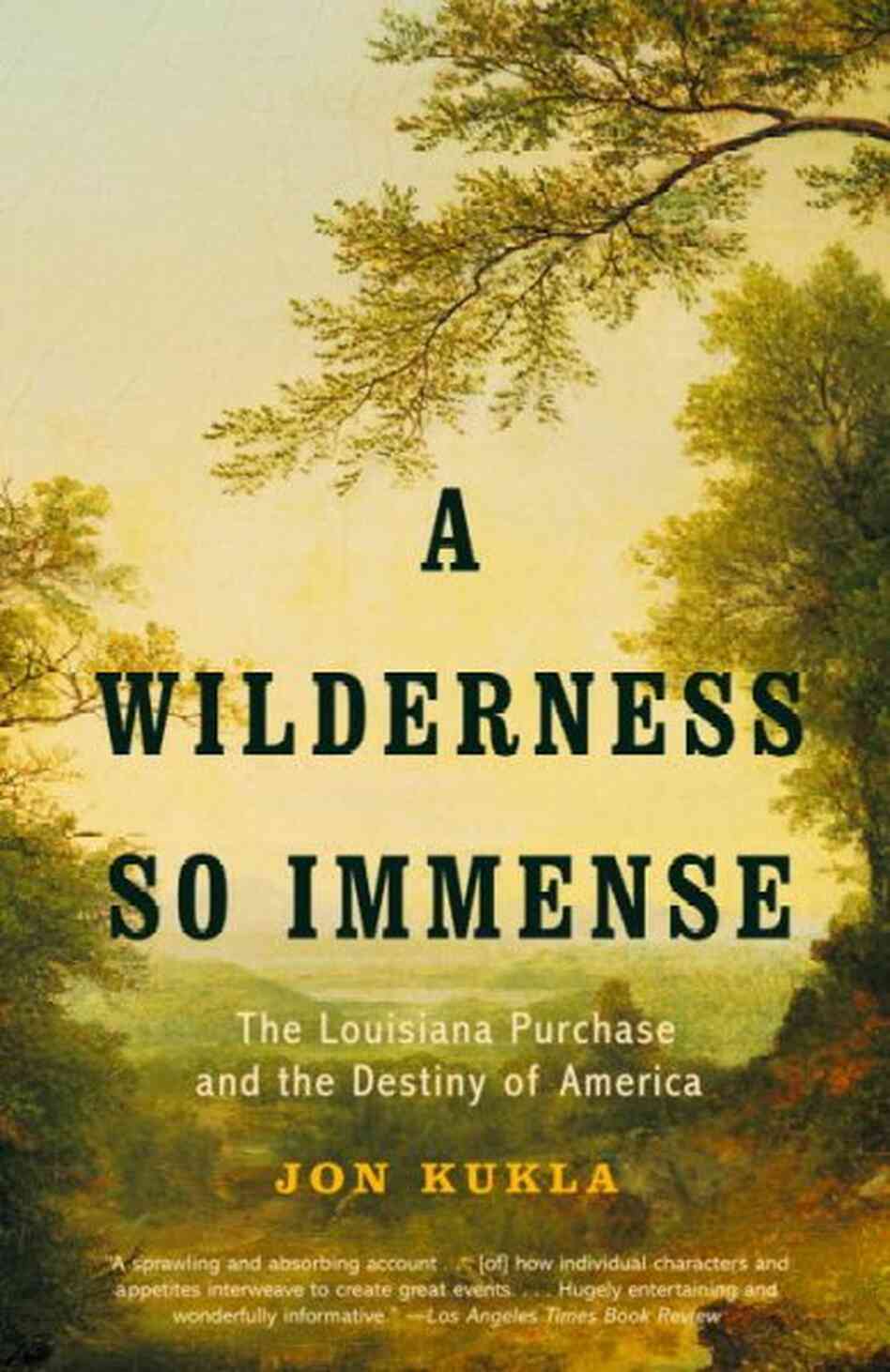 The Louisiana Purchase and the Destiny of America
•
Paperback,
430 pages
, Random House Inc
, $16.95
, published August 1 2004
|
purchase
close
Purchase Featured Books
A Wilderness So Immense
The Louisiana Purchase and the Destiny of America
Jon Kukla
The Louisiana Purchase was definitive proof that for President Thomas Jefferson, like the rest of us, it was far better to be lucky than good, and Jon Kukla in A Wilderness So Immense captures the sheer fortuity and significance of that event. Kukla paints full portraits of the key figures in the story. There's the slightly ethereal yet very lucky Jefferson, the hard-headed James Monroe (who negotiated with the French) and the erratic Gen. James Wilkinson, who took possession of the Louisiana Territory with trademark misbehavior, while still accepting large bribes from Spain. Kukla also has a sharp eye for the mind-boggling fact. Did you know that King Carlos III of Spain claimed to have killed 5,323 foxes and 539 wolves? Makes a person stop and think.
A History of the Early Republic, 1789-1815
•
Paperback,
778 pages
, Oxford Univ Pr
, $19.95
, published October 1 2011
|
purchase
close
Purchase Featured Books
Empire of Liberty
A History of the Early Republic, 1789-1815
Gordon S. Wood
Gordon Wood's Empire of Liberty is a big book. Actually, it's a really big book. But no one else has studied these pivotal early years of the nation with the same penetration, nor told their story with greater clarity. Wood is interested in more than the actions and ideas of a few leading figures. He examines brawling newspaper editors and wonders how the depiction of illicit love affairs in novels reflected revolutionary ideas. He explains the impact of the cotton gin on Southern lands and outlines regional attitudes toward slavery. Plan to spend some time with him. He's excellent company. He'll teach you a great deal, and you won't even feel it happening.
The vice president of the United States killed the former secretary of the Treasury in a duel? The general-in-chief of the U.S. Army was a secret agent for Spain? Yup. You couldn't make these stories up, and these remarkable authors didn't. They just tell the tales wonderfully. Pull up a chair and enjoy.
David O. Stewart's latest book is American Emperor: Aaron Burr's Challenge to Jefferson's America.
Three Books... is produced and edited by Ellen Silva with production assistance from Rose Friedman and Sophie Adelman.