The Knives Come Out: Three Books About Betrayal
I was in Mrs. Farrell's English class when I first saw the daggers come out. Casca led them, Brutus finished the job, and then there was Julius, a bloody wreck on the floor of the Roman Senate. Not a March 15 passes that I don't hear a faint whisper in the back of my head — Beware the Ides of March — and I've been hooked on stories of betrayal ever since.
Reading about it offers a vicarious thrill — like peering over a ledge when there's no danger of falling — but it also serves as preparation for those inevitable times when our friends, our families, our politicians or our world let us down. And so here, for fun or for practice, are three excellent books on the subject.
The Life and Death of an American Writer 1943-1954 by Jeffrey Cartwright
Steven Millhauser's brilliant first novel is called Edwin Mullhouse: The Life and Death of an American Writer 1943-1954, by Jeffrey Cartwright. In the book, Edwin, an artistic genius, dead at the age of 11, is immortalized in this book by his lifelong friend Jeffrey. This satire of biographies also serves as an unerring chronicle of childhood — not just Edwin's, but our own. It's easy to forget, as a grown-up, that there was a time when almost everything about the world felt new, but Millhauser's sparkling language, dark wit and razor-sharp observations rekindle childhood's mayfly intensity. Jeffrey's chronicle of the doomed Edwin reminds us of childhood's passionate, obsessive friendships and cruel heartbreaks; its steely rivalries; and — yes — its ultimate, crushing betrayals, often at the hands of the people we love most.
Next, we go to prison. In Invitation to a Beheading, poor Cincinnatus C has been jailed for gnostical turpitude, a crime he understands no more than you do. His execution date is pending, but unknown; he spends his final days being acted upon by people and forces that are sometimes cruel, sometimes surreal and constantly hilarious, with Vladimir Nabokov misleading you at every turn in a way that will leave you hungry for more. Imagine Alice in Wonderland set in a prison constructed by Kafka, where visitors appear and disappear with Cheshire Cat-like regularity, and reprieve is always a glance and an eternity away. Whatever you do, don't read the book jacket — it gives away the story's best surprise and most breathtaking betrayal of all.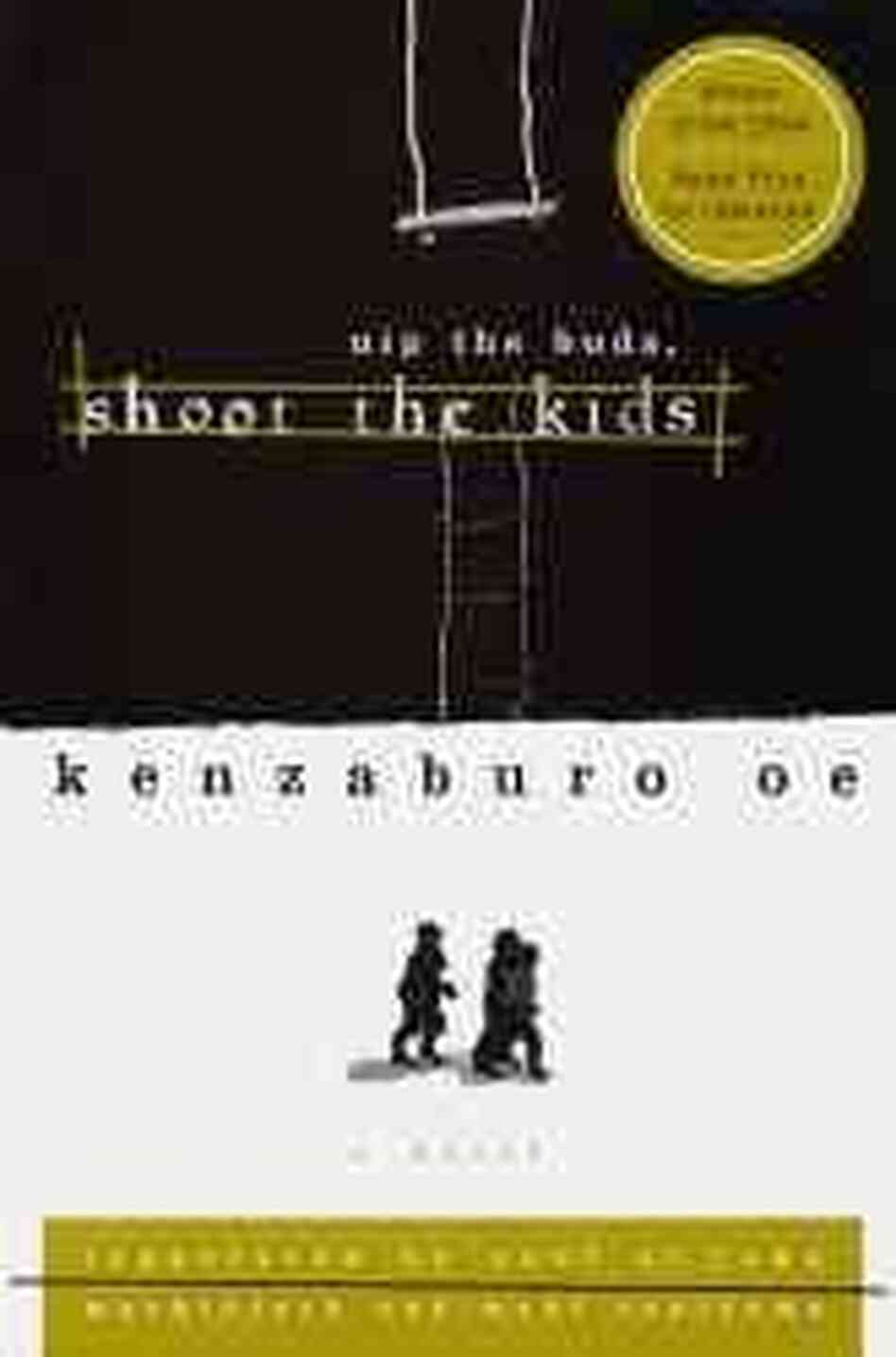 An anonymous Japanese village in an unnamed time of war is the setting for Nobel laureate Kenzaburo Oe's first novel Nip the Buds, Shoot the Kids, which he wrote after WWII. A group of juvenile delinquents is evacuated to the countryside, only to be abandoned by the villagers there. What follows is a sort of inverse Lord of the Flies, in which the boys try to live with honor despite their depravations, only to be betrayed first by a plague sweeping through the village, and then by the villagers' return. Oe's gaze is unflinching as he invokes a time short on compassion or friendship. This spare, affecting story provides a unique window into a time when many Japanese still felt misled and betrayed by their country, posing compelling questions about loyalty, generosity, and the simultaneous fragility and strength of the human spirit.
In honor of the Ides, let's just come out and admit it: There's nothing like reading about someone in a terrible predicament to make you feel better about your own. Feeling betrayed by book recommendations that have fallen short on their promises? These books will not disappoint — trust me.
Myla Goldberg is the author of the novel Bee Season. Her latest novel is The False Friend.
Three Books... is produced and edited by Ellen Silva with production assistance from Rose Friedman and Andrew Otis.