Bill Frisell, Cowboy Junkies, Gustavo Santaolalla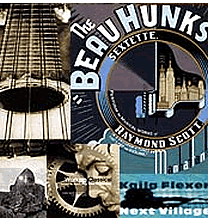 Gustavo Santaolalla, Giovanni De Chiaro, Medeski Martin and Wood, Knut Hamre and Steve Tibbetts, Paul McCartney, Kaila Flexer, Corky Siegel's Chamber Blues, Wimme, Bill Frisell, The Beau Hunks Sextette, and The Cowboy Junkies.
Download this show in the All Songs Considered podcast.
Sign up for the All Songs Considered newsletter and we'll tell you when new music features are available on the site.
Featured Artist