Listener Sends Greetings from Midtown Memphis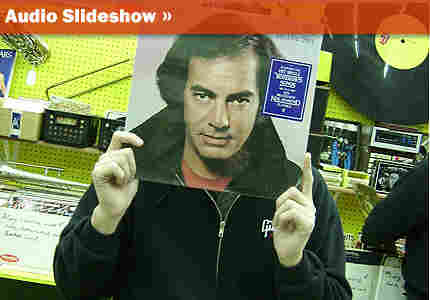 Lindsey Turner, not quite 26, moved from a farm in Saltillo, Tenn., to the Midtown neighborhood of Memphis. Turner has spent the past year blogging at least a picture a day with Project 365, and now she sends this slideshow about life there.
Check out more of Turner's work on her blog, Theology and Geometry. My personal favorite: Watch what happens to the tiles when you scroll down.
P.S. If you'd like us to feature your town in a slideshow, drop us a note in the comments.

I loved watching and listening to Lindsey's slideshow of Memphis - I think it taught me a great deal about a city I've heard a lot about but never visited, from a like-aged perspective.
I've lived in Prague (in the Czech Republic, not Nebraska, Arkansas, or Oklahoma) for about a year and three months now, having moved here with my husband on a bit of a newlywed adventure/radical reaction after 8 years in and around Charlotte, N.C.
If the BPP is interested, I'd love to contribute some of my photos for a slideshow of this expat haven.