Slideshow: A Red Sox Fan in Twitter Nation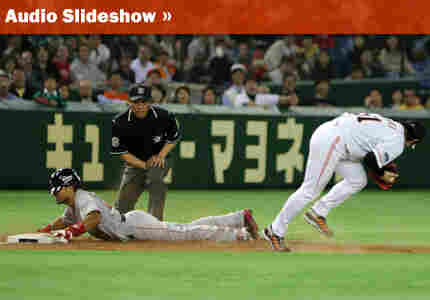 About a year ago, Jordan McKible got what a certain set of people would call a bright idea. McKible decided to follow his beloved Boston Red Sox on Twitter.
He opened a Twitter account called Redsoxcast and started calling balls and strikes. By the end of the first game, he had picked up a dozen followers. Today Redsoxcast follows every game, with a crowd that tops 400 and includes one of my personal favorites, Bryan Person.
In honor of our own 800th Twitter follower, here's the story of a Red Sox fan in Twitter nation.
Bonus: Detroit Tigers Twittercast

Just started 'following' Jordan on Twitter the other day... a great idea. I just hope he doesn't burn out anytime soon. If someone from the Red Sox/NESN is reading this: Hire this man!