Picturing New Orleans After Katrina
On today's show, Farai spoke with Carey Shea and Shawn Escofferey of the Rockefeller Foundation's New Orleans Initiative. It is one of the groups dedicated to rebuilding and revitalizing the city in the wake of Hurricane Katrina.
Escofferey, one of the programs fellows, is an urban planner who will spend two years constructing a blueprint for the city's reconstruction. Below are some of the photos he captured while touring the devastated areas of New Orleans.
[If you have a personal story to share about how your life has been impacted by Hurricane Katrina, please leave a comment or send us an e-mail.]
Courtesy of Shawn Escoffery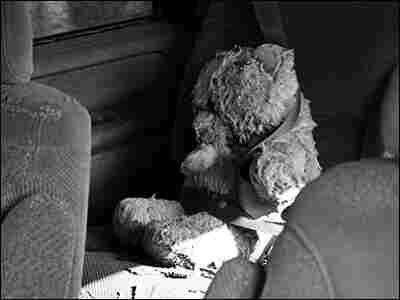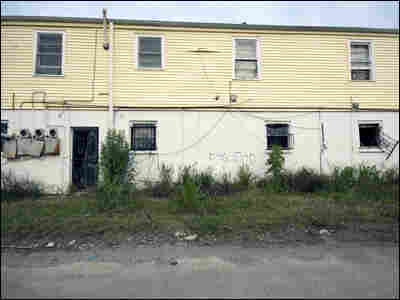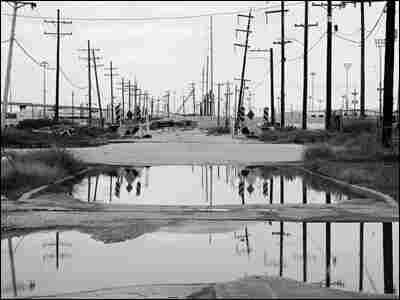 All Photos Courtesy of Shawn Escoffery
-from lawgrace
NEW ORLEANS- U S Attorney Jim Letten & the Local FBI received praise for exposing former City Councilman Oliver Thomas' corruption. However Letten and the local FBI ignore manifest Louisiana FREDDIE MAC racketeering that surpasses the ENRON scandal. . .---------------------------------------------------------------------------------
To see this entire posting, click this link>>
http://www.lawgrace.org/2007/08/15/amazing-new-orleans-u-s-attorney-jim-letten-the-local-fbi-receive-praise-for-exposing-oliver-thomas%e2%80%99-corruption-while-ignoring-and-concealing-senator-david-vitter%e2%80%99s-judge-thomas-porteo/
IT IS COMMON KNOWLEDGE THAT U.S. Atty. Jim Letten spearheaded the ???Operation Wrinkled Robe??? investigation involving ???Bail Bonds Unlimited??? of which, 2 judges and many others were sentenced to jail. HOWEVER, (White) federal Judge Thomas Porteous who was also among those linked with the wrinkled robe scandal, conveniently needed a leave of absence from his bench. MOREOVER, Atty. Letten suspended the Wrinkled Robe probe, Porteous left his bench and did not return until Letten announced that Porteous was no longer a figure in the Bail Bonds / Wrinkled Robe investigation. Extensive media stories about Porteous??? questionable activities are public record, including the fact that concurrent with his being a federal judge, Porteous filed bankruptcy under a fictitious name. Aside from those things, the Justice Department cover up for federal (White) Judge A. J. McNamara as set forth in Eastern District federal case #06-3821 is another example of QUESTIONABLE acts that smacks of Attorney General Alberto Gonzales??? manifest improprieties for which many Congress members want him gone. Also, Blacks RARELY if ever receive justice from the New Orleans federal court system; and in contrast to Whites, their cases are speedily tossed out of court prior to fact-finding.
ADDITIONALLY, the Canal Street Brothel scandal???which (White) Senator David Vitter???s repeatedly visit to that Brothel has been a longtime New Orleans discussion even prior to Vitter???s exposure about frequenting the DC Madam???s establishment, causes suspicion about the slap on the wrist, and kind expressions bestowed on the Brothel owners.
FURTHERMORE, Freddie Mac???s longstanding national history of unscrupulous securities activities extends to Louisiana, where it is not uncommon for foreclosures to be carried out by use of mortgage companies which are either defunct or no longer own security interest in properties. Anywhere else except Louisiana, the enacted Federal Reserve System FAIR DEBT COLLECTION PRACTICES ACT (FDCPA), codified under 15 U.S.C. ?? 1692, et seq., is not a foreign concept!)
The magnitude of longstanding Louisiana REAL ESTATE FRAUD OPERATION will prove to be even more explosive than the Kenneth Lay / ENRON scandal. Unless Mr. Letten's Office and the local FBI cover up the manifest facts and evidence, the roles these entities have played are undeniable. AS SUCH, IT APPEARS THAT JIM LETTEN???S AGENDA HAS A TINGE OF CORRUPTION ALSO. The farce that Letten goes after as many Caucasians as Blacks is an insult to anyone with intelligence, as the fact clearly show that to not be true. Racism is alive and well.
Very harsh. I was is mississippi (moss piont) when Katrina hit so this isen't really that new to me. I realize that, even now 3 yrs later, that people are still havind trouble rebuilding what once was there home. I send my prayers to those regrouping. I also want to say thanks to Ameriacan Idol for the fundraiser that they hosted for the people that have lost things during Hurricane Katrina.
I was in V.A when it happend n after i heard what had happened i just cried seeing my family on top of there roofs whit no where to go to its realy painful my house gone everything i worked for is gone sum of my family memebers are dead or missing n i give my heart to those who lost there loved ones n there homes but New Orleans a.k.a my city would never be the same n i realy give my heart to uptown hollygrove cause thats where i live in i grew up in New Orleans so this was realy hard for me aswell but i'am still prayin for every single person in New Orleans cause i love them n New Orleans.
Isn't it nice to know that the Denver Post is reporting today that Friend of New Orleans, a charity created to rebuild flood damaged homes, is using donations to pay for a concert and a lavish party for 6000 delegates and their friends at the Democratic National Convention in Denver?