What If There Was A Pregnant Obama Teen?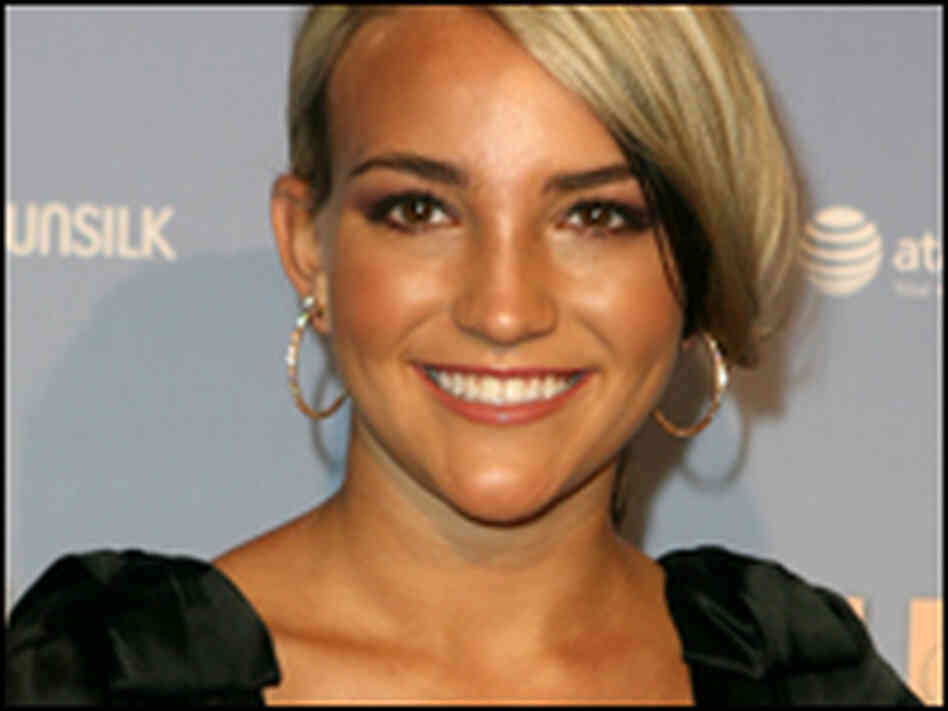 Michael Buckner, Getty Images
NOLA's LEVEES & GUSTAV:
The video is too familiar ... water sloshing/slopping/blowing over the walls of the industrial canal levee in New Orleans. Now, Katrina flooded New Orleans only after the levees actually broke. But to see that water, even smaller amounts of the water, coming into the city ... it's quite dramatic, and depressing.
Hurricane Gustav has turned out to be a lot milder than predicted, but that doesn't mean it's not dangerous. Most residents have fled; but network and cable reporters have left the convention and flowed into the city.
========
GOP CONVENTION UPDATE:
Meanwhile, the Republican National Convention planners held a phone press briefing for reporters.
Among the news:
— On Wednesday and Thursday, the GOP plans to assemble emergency relief goods for distribution to those affected ... and do it in Minneapolis. I guess there's a bunch of extra hands, but does it really make sense to assemble care packages in Minneapolis, if you then have to ship them all the way to Louisiana and the Gulf?
— The convention is running something inside the Xcel Center called the Affected States Information Center so that people from the Gulf states can go inside and get real-time information on how the storm is shaping up and make any requests.
— Today (Monday), the convention will be scaled back to official business AND a brief visit from First Lady Laura Bush; and also from Cindy McCain, the Senator's wife. Vice presidential nominee Gov. Palin is also in town, while Senator McCain monitors the situation from other states including Missouri and Ohio.
— Officials say McCain will accept the nomination as planned in St. Paul. But that may be the only thing that remains as planned.
========
PALIN'S BABY'S BABY / WHAT IF ... SHE WERE BLACK???
Some blogs and news orgs were circulating a rumor that Governor Palin's youngest baby was actually her daughter's baby.
Today, the Palin' refuted that: Governor Palin's youngest child could not POSSIBLY be her daughter's child ... because her 17-year-old daughter is just NOW several months pregnant.
An article in the UK's Independent reads:
Bristol Palin, one of Palin's five children with her husband, Todd, is about five months pregnant and is going to keep the child and marry the father, the Palins said in a statement released by the campaign of Republican presidential candidate John McCain.
Governor Palin's daughter is now officially the Jamie-Lynn Spears of politics. Her parents released a statement saying:
"We have been blessed with five wonderful children who we love with all our heart and mean everything to us. Our beautiful daughter Bristol came to us with news that as parents we knew would make her grow up faster than we had ever planned. We're proud of Bristol's decision to have her baby and even prouder to become grandparents. As Bristol faces the responsibilities of adulthood, she knows she has our unconditional love and support.
Bristol and the young man she will marry are going to realize very quickly the difficulties of raising a child, which is why they will have the love and support of our entire family. We ask the media to respect our daughter and Levi's privacy as has always been the tradition of children of candidates."
Also: all the way back in April, some journos were questioning why Governor Palin chose to fly for several hours while she was in labor; and some medical experts asked if it was safe. From an April piece in the Fairbanks, Alaska, paper the NewsMiner:
Gov. Sarah Palin's decision to make the eight-hour flight from Dallas to Anchorage has some people wondering about the possible safety hazards of flying while in the late stages of pregnancy.
The governor, eight months into her pregnancy, noticed amniotic fluid Thursday morning prior to giving a keynote luncheon address at the Republican Governor's Energy Conference in Texas. After wrapping up the speech, Palin and her husband consulted with her physician about possibly flying home on an earlier flight. After being granted permission from her doctor, she and her husband proceeded with the trek home......
The governor did not feel the need to inform the airline of her condition, Leighow said....
Palin's flight landed at 10:30 p.m. Thursday. She and her husband drove to the Mat-Su Valley Regional Medical Center, and she checked in with her doctor an hour later.
Trig Paxson Van Palin was born seven hours later.
The governor's long flight home to have her baby, combined with the fact that she only made her pregnancy public in the third trimester, has fueled the rumors that her fifth child was actually her grandchild. Meanwhile, the Obama campaign has said that any staffer who says ANYTHING about these rumors will immediately be fired.
So, a few questions for you: What if Senator Obama's kids were older and one of them got pregnant? How would the nation react? How would the senator react? (After all Obama has been saying about responsible fatherhood, I suspect the teen babydaddy would be locked in the White House basement with a bowl of gruel and water.)
What is your reaction to the Palin news? How do you think the story would play if it were an (older, hypothetically) pregnant Obama child?

Teen Pregnancy is an unwanted social reality that will never go away, but if Palin were black, conservatives would have a field day with this. I could just see that $400 million dollar junkie, Rush Limbaugh, and all his right wing friends milking it for all it's worth.
Judge not and you shall not be judged would be the right thing to say. However, if the shoe was on the other foot. We all know the answer to this question.
I think this is a problem in the USA but if she was black it would be a different news story, Carl Rowe had nothing negative to say about this, If had been one of Obama gaughters what a story it would be. It ok it they are white and it's a disgrace if they are black.
Well, If you take the words the Republicans are using to comment on Palin's daughter and did a simple exercise...Close your eyes imagine they are talking about a Democrate's family member--or, better yet substitute the words "Palin" for "Hillary", "Biden" or "Obama".
Now ask youself..."Can you really believe that they would have the same response?"...be honest..."Hell no!!!"
I suspect this will work out positively for the McCain/Palin ticket. Sadly, if it were an Obama daughter, it would be a no-win situation - and the negative sanctions would cross party lines. This was apparent on smaller scale when Democrat George Stephanopolous said several times that Sasha Obama "disrupted" Obama's surprise on-screen appearance during the convention. I don't know what is in Mr. Stephanopolous' heart, but I suspect that had a Biden grandchild done the same, it would have been deemed "cute".
Reminds me of how following Katrina the media portrayed some people who took food from flooded markets as good folk, just feeding their poor stranded families, while those of a darker hue were delcared looters.
We still have a long way to go, America.
Really dumb hypothesis.
How about; what would life be like in america if Palin became commander in chief by default...you know, like if McCain croaked on the job?
If Malia or Sasha were pregnant now......Obama would NEVER be president of the USA. It would be another excuse for the haters to throw something else in his face. I can't wait to see how O'Reilly and Sean Hannity spin this one.
If Sen. Obama's daughters were pregnant, he would have his grandchildren aborted. This is the only conclusion one can gather from Sen. Obama's own words: "But if they make a mistake, I don't want them punished with a baby."
This is not the ranting of the Drudge Report or of Rush Limbaugh. These are his own words. As far as Sen. Obama is concerned, his own grandchildren are punishment. A great left-leaning opinion piece on this by Nat Hentoff expounds on this at: http://www.sacbee.com/110/story/896416.html
Obviously, race and ethnicity remain a central context as a primary organizing principle for our world.
It is less productive to focus on the particulars of an obvious hypothesis than to take it as another indicator of that larger context.
Thus, while one pregnancy may be "humanizing" while another is "baby mama drama," we should not spend much time on the dichotomy.
We should take it as an intense reorganization of priorites as our populism makes less and less relevant honest intellectualism and superior leadership in favor of a President who, in order to win, must show him/herself the consummate everyman and regular Jane.
Let's try that with all of our other leaders, starting with our sport heroes that cause us to spend billions for purely emotional and vicarious satisfaction: "Man, I wish that quarterback would throw a few more interceptions. I just can't identify with that high-performance elitism."
I don't want a President who has time to have pancakes with me at the diner, shoot moose with me and my friends, kiss every baby in the neighborhood in order to get my vote. Even if he/she learns something, as far as statistical samples go, that information isn't so reliable for crafting policy. If the person were not human (i.e. able to eat pancakes with strangers) before, then not even 250 lumberjack breakfasts will fix that.
In times like these, we need a President. Unfortunately, we may get what we ask for - us.
There are always going to be people out there who want to judge us... no matter our race or political party. It is just "Funner" and "More Exciting" to some -- to write about and read about negative things. How many times have celebrities, politicians, and every-day citizens done honorable, helpful things -- and nobody notices those things. No one says, "Thank you!" to us... or even thinks twice about the good things we do as humans.
They put stories about a dog or other pet saving someone's life, or a person saving an animal's life... but when a 17 year old girl saves a life -- by deciding not to abort an innocent bystander (her own infant), regardless of her color -- that part is left out. It is when there is something bad, something to "gossip" about... that we all (generally speaking) want to share it and talk about it.
Why? Because it makes us feel better about ourselves! But we shouldn't put others down to lift ourselves. I hope that even if "inconsiderate" people do make a deal out of a young girl's personal choices, that the rest of us...
The commenter here on this site
The viewer of TV and News at home
The believer in "Choice"
The Pro-Life supporter
will not be as quick to judge and put people down as the "Media" is so famous for... regardless of whether we are black or white, Obama or Palin.
After all, those of us who believe in "Choice" should remember that it is just that a choice that we are given if we want to abort, or "Choice" to give life to another innocent individual if we wish too.
This whole topic has nothing to do with why each of us feels we have to vote for who we must, anyway. So, let's be "adult" about this please. Let us leave it alone to be the "Choice" of Bristol Palin and leave it alone! And we can turn to worry about our country and who would do the best job helping us all to a brighter future.
I don't know if McCain believes all women are shallow in their thinking, but to think that by selecting Governor Palin as an alternative to Senator Clinton, shows poor judgment. Palin is indeed a working mother of 5 but she is also a gun-toting, anti environmentalist, who denies global warming.
Additionally, how will she focus on this nation's vital issues as is required of a vice president while dealing with all the emotional issues of her daughter's situation as well as her own of having a Down's Syndrome child? How does she address the fact that her teen daughter's pregnancy contradicts her stance that schools should not teach sex education...only parents should teach sex ed and just abstinence only. Even the single-issue Evangelicals must be concerned.
Can we agree with Obama's sentiments, as recorded in the NY Times?
Mr. Obama said the pregnancy "has no relevance to Governor Palin's
performance as a governor or her potential performance as a vice
president." He added that, "my mother had me when she was 18. How a
family deals with issues and teen-age children - that shouldn't be the
topic of our politics."
"So," he added, "I would strongly urge people to back off these kinds of
stories."
They would say Obama's daughter's were irresponsible and that Obama didn't have any fatherly influence on his daughter to remain abstinent. Of course they'd run into the ground and Fox News would have a loop of it playing over and over. We wouldn't hear anything else but that. But it's odd, how the Republicans are behaving as if this were the best thing since Apple Pie and this makes her a real person. But it doesn't. This girl has parents who are doing finacially okay. Most African American teens don't have a support system, their parents are barely making it financially themselves and some were even teen parents themselves. And even worse is that McCain voted against funds that would help teen pregnancy programs. It's shameful on the Republicans part, that they would choose a Palin, and she would subject her child to such public scrutiny all in the name of a furthering her career.
it is a double standard. if obama's child was pregnant, the entire nation would condemn him and his political career. moreover, i can guarantee that this "incident" will blow over without any significant hindering affects towards mccain/palin's presidental campaign. it is so unfair
These things would never arise with Senator Obama simply because the Senator is a male. How can he possibly expect to run our country when he has children at home to care for? Doesn't that simply sound preposterous? The Dems have lost my vote for this cycle by complaining about issues and change, then choosing another career Senator, one who's been there since before Reagan. And then of course, obscuring the issues by gossiping about a teenage girl. This fixes Iraq and the economy HOW?
Was Senator Obama himself conceived in a "legitimate" union? If not, as a conservative, I must say that it makes no difference. I don't care!!! Fortunately, he was born. Unfortunately, he doesn't promote what I believe and I won't vote for him. But Thank God he was born.
I appreciated Senator Obama's statement about Palin's daughter, and understand why he said it. However when Palin chose to accept the vice presidency from McCain, she chose to put her children on the spotlight, especially when she is running on a platform of family values. I would never "blame" Palin or criticize her for her daughter's actions, but it makes me for one ask how will she balance all of these issues that are in front of her. She has 5 children, one with special needs and another who is still a child herself having a child and getting married (to boot). I am an attorney who is pregnant with twins. Yes, I am ambitions and goals, but my number one job is to be a mother. The superwoman is a facade. It doesn't exist. Palin's family should be focusing on their family's many issues and not on how to become the new VP of the US. And...yes, it's unfair that the burden is placed on the mother and not the father, but this is life. In most fmailies, the mother is the nurturer and caregiver. 99% of the time.
No one said it anywhere, so I finally had to google "If Sasha were pregnant" in quotes.
Finally - I found what I was looking for on this website... "If Sasha were pregnant, Obama would NOT be running for president." He certainly would not have been selected as running mate. Even if Sasha were a senior in college (as opposed to a 17 year old high school student), it would NOT happen.
Personally - I don't care. I agree with Obama that it has no place in politics, nor does it have anything to do with how she will do her job.
But as an African-American, it ENRAGES me to hear people saying positive things about the pregnancy, knowing if the reverse were true, the comments would be anything BUT positive.
And the sad part is, if you asked someone they'd deny that their reaction would be different. Racism is so institutionalized here, that people don't even notice they are doing it.
And that's the problem, most "hate-crimes" are committed by ignorant people. And, while these crimes are disgusting, they are not part of the main stream. People can always say, "I'm not a racist because I don't do vile things like that."
But it's not the vile things that make someone racist. It's situations like this. When you have different sets of standards for a person of color as opposed to someone white, YOU ARE A RACIST. It doesn't matter that you don't say the N-word or lynch anyone.
It's pretty clear that in this situation, there is a TOTALLY different set of standards for blacks and whites; and it makes me angry every single time I hear a positive comment about the situation.
THIS is the racism that black people are always talking about. THIS is the type of situation that has black people always saying, "You have to work twice as hard to get half as far." THIS is the racism that has to end if people of color are TRULY to be considered equal.
To follow up on my previous post - Mr. Stephanopolous' comment about Piper spit-combing little Trig's hair, was "so heartwarming, so terrific"...
Don't get me wrong - I agree, it was heartwarming, terrific and cute - a wonderful show of Piper's love for her baby brother. I am not suggesting that Mr. Stephanopolous' partisan views should extend to his opinion of the candidates' kids. But - why was the obvious enthusiasm and joy Obama's daughter showed to see her Daddy declared a disruption? It was a wonderful show of the love a little girl has for her father that the media does not seem to capture enough when covering Black families.
Instead, dedicated mothers like Michelle Obama are referred to as "Baby Mama" by the likes of Fox. How high must the Obamas jump to earn the same respect that seems to be the right of only some Americans?
Many of us are obviously thinking the same thing. If this were one of Obama's daughters, we'd never hear the end of it. And we all know this! I have to hand it to the McCain campaign that a potential show stopper like this was just made into a speed bump.