Robert Adams Wins Hasselblad Award
The Hasselblad Foundation, founded in 1979, announced Tuesday that its annual award for outstanding achievement in photography will go to American Robert Adams.
Hide caption

Clearcut, Humbug Mountain, Clatsop County, Ore., 1999-2001.

Hide caption

Kerstin, next to an old-growth stump, Coos County, Ore., 1999.

Hide caption

North of Purcell on the Pawnee Grasslands, Colo., 1981.

Hide caption

Redlands, looking toward Los Angeles across San Timoteo Canyon, San Bernardino County, Calif., 1978.

Hide caption

Sheridan Boulevard, Lakewood, Colo., circa 1970

Hide caption

Remains of a eucalyptus eind break among citrus groves, Redlands, Calif., 1982.

Hide caption

Storm over Pawnee National Grassland, Colo., 1984
For full screen, click on the four-cornered arrow icon in the viewer's bottom right.
Adams, born in Orange, N.J., in 1937, has photographed almost exclusively the American West. His highly influential book The New West, published in 1974, was an exploration of new housing developments, of suburban sprawl, and the people who went West in search of new life. He also gained attention in 1975 when he participated in "New Topographics: Photographs of a Man-Altered Landscape," an exhibition that altered the course of both landscape and documentary photography.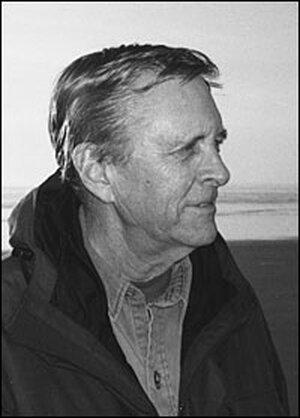 "Over four decades, Robert Adams' work has carefully and systematically documented the impact of human activity on the land, not simply to condemn it but to find in its often tragic overtones something of what he has called the 'persistent beauty' in the way the earth adapts and heals itself," says the prize announcement.
"As much as it surveys broad vistas and wide open spaces, bathed in pristine light, Adams' everyday world has equally been one of supermarkets, motels, parking lots and tract housing, the physical parameters of an ordinary life that he consistently reveals to be extraordinary."
Past Hasselblad winners include Ansel Adams, Richard Avedon and Cindy Sherman. An exhibition of Adams' photographs will open on Nov. 6, at the foundation's exhibition hall, Hasselblad Center in Sweden.
Images (c) Robert Adams, courtesy The Hasselblad Foundation.
Support The Programs You Love