Lovers, Haters, Uniters, Dividers — Our Identity Crisis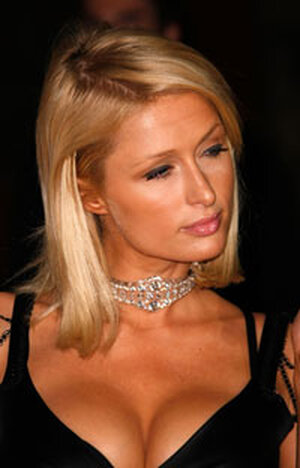 So, you know that feeling when you see a fourteen-year-old girl sashaying down the street in cork heels, short shorts, and a baby-T that reads, "That's Hot"? Sort of like acid is rushing down your throat, and possibly over the grave of Mark Twain? Yeah, me too. But I also can't stand the molten hatred that pours out of blogs on that very subject (yes, like this one), and I mourn the lack of critical thought that accompanies those screeds. Dick Meyer feels our pain. NPR's new head of Digital Media (yeah, like this!) has written a new book diagnosing the disease, and its cause — the cultural revolution of the 60s, and the technological revolution at the start of this century, have set people adrift. Now we're lonely and mad. But don't worry, he's got a prescription too, so we can leave behind the phony and the lonely, and bask in authenticity. However, I do have to say, that some of the technological changes that he talks about, have actually enriched my life — I find great fulfillment in my Facebook community, and Paris Hilton isn't part of it. What parts of modern life have provided authenticity to you?

Sometimes I wonder what our lives would be like if our houses still had front porches we could sit on. We could actually talk to our neighbors.
I think the author is incorrect when he says that no one believes the connection
between the beer and the American flag. I think a bog prpblem for our society, is our lack of ability to effectively filter all the stuff. One has to be pretty savvy to ignore or block out the phoney stuff in favor of the authentic. Yes we;ve moved far away from our families and we spend a lot of time in front of SCREENS, but we are losing our ability to do the important differentiating, all the while.
Turn off the tube and also your computer, once in a while and feel the peace!
Plenty of authentic contact in our K-8 school! That having been said, we still spend lots of time talking about treating one another well, being welcoming, and so on.
Great topic today!
Wow, I share stories of angry humans with friends who will listen. As upsetting and stressing it is to admit it, I struggle everyday with the disconnect that's apparent in this world. Not so much modern but my five year old daughter keeps it real and reminds me that happiness, curiousity, joy is a natural state or it was when I was five. That gives me some hope I can plug in willingly to this world.
I find authenticity at work, at church, and at organized community activities. You're right that it's hard to find authenticity in the virtual world of television, internet, film, etc. But it is still alive and well in workplaces, places of worship, and in community groups everywhere. More people need to make the choice to "unplug" from the virtual world and engage in the real world of their local community.
Community is no longer limited by physical space. This is manifested in two ways: my small Southern city contains a tiny minority of progressives, but we are engaged in the national dialog because of online communications tools. Secondly, we are able to engage in our local community within our city from inside our cubicles or late at night. I don't deny that there is a anxiety-producing glut of choices these days, but that can happen in a supermarket as well as online.
There are four intentional communities I belong to that are a source of intimacy for me. If I needed to, I could find at least one individual I could share my deepest experience with: Tucson Threshold Choir, Temple Emanu-El, my coworkers at the Va, and the book discussion group I belong to. In addition there are friends I have met online who are a very important part of my life. In one of the email groups I belong to, we were discussing this very topic, especially the reluctance to form inter-generational friendships. In space, no one knows how old you are, and the complain that in "real life" communities "there's no one my age" to be friends with sparked a discussion of why one is unable to look for a friend outside of one's age peers.
These intentional communities include m en and women and people of all age groups, financial levels, and religious backgrounds. My intimates are a varied bunch.
Authenticity is revealed through contrasting perspectives. My disillusionment with America is that we have forgotten how to be human. We can go online and create a virtual self, lie or define ourselves in ways that no one ever challenges. That virtual self is not authentic, it never will be. When we can make up who we are without challenge and when society is full of advertisements where people tell us what we want to hear, we lose perspective and forget how to be human and interact with authenticity.
Does your guest see the connection between Americans hating themselves for their phoniness and critics in the Islamic world who denounce the rabid materialism in our society?
I studied abroad last semester in Santiago, Chile. And during my time there I relied heavily on instant messenger and facebook to stay connected with my friends and family. While I am thankful for this use of the internet, I definitely felt a sort of emptiness and disatisfaction with these means without the social supplement.
There is a real growing generational divide in the Black community that relates to this topic. At 50 I'd rather live in the community of my mother in the rural South than what is Urban America. I'm saddened at what I see in a new generation that seems violent, apolitical, misogynist and in many ways amoral. My disenchantment keeps me from doing my part to solve many of Urban America's problems.
"Why We hate Us" hits a strong chord of my lifestyle that almost cost me my life! I had single-bypass surgery becasue os stress. I can see how important it is to have relationships, and real intimacy. I cannot do it by myself. I am more satisfied striving to have a social and relational life.
Age 57
Dave Madison WI
I have been able to go back to college because of the internet. I attend The University of North Carolina even as I sit at home in Nevada. As a single mother working full time I would never had even tried to finish my degree had it not been for on line classes. The downside is that I am disconnected from other students and will not develop life long friends as most do in college, but being able to achieve a life's dream makes up for it. I am finding my authentic self through my college experience; I have always liked to learn but now I know I have an aptitude for teaching as well. Thank goodness for the internet!
Whether it's the sixties or some other cause, everyday life in America -- political, economic (today's virtously selfish capitalism) or cultural/social -- have been alienated by polarizations of all sorts, and the center no longer holds. We used to have a large "center" of shared interests. We can isolate ourselves by our abilities to infinitely individualize our preferences. We only listen to music that we like, we only read blogs that we like, we only support candidates who think exactly what we think. The only time that we get out of this process is when we built community - Habitat for Humanity, helping hurricane victims, doing something "larger" than ourselves.
I am laughing at the frustration of the callers today. I called in and my comment above wasn't "live-worthy".
Hello Neal. I've met you at NPR events.
I've benefited greatly from the online knitting community. Believe it or not, it's huge! I've met many good friends, large groups of people get together regularly for knit nights, and they even gather from around the country, and even from Canada, to spend the weekends at fiber festivals. It's the most active I've ever been.
I've also had a book based on my knitting blog published and it's opened up an amazing number of doors that never would have been open otherwise. When I look at the knitting section at the big chain book stores, I recognize at least half of the authors from the online knitting community.
Being heavily involved in an online community has absolutely changed my life for the better.
Debbie (aka Stitchy McYarnpants)
I am so tired of people complaining about the lack of meaning in their life. I'm up to my ears in meaning; in fact I could do with less meaning in my life. As a public school teacher every minute of my day could potentially have a significant impact for good or for ill in a child's life. There are real problems in this culture: housing, child care, health care, and education. This isn't the middle ages where you can't help but see a witch being burnt at the stake as you stroll through the townsquare--you don't have to read about Paris Hilton, if you choose not to. Feeling like you are making a valuable contribution to your community and the world for educated and priveleged people (the audience for the book and radio show) is as easy as making the effort. People are not worse now than they were!
I actually met my husband of two and a half years on one of these online communities. We met on a Nascar driver's message board/chatroom, who is the driver of the #29 Shell/Pennzoil Chevrolet. We both had the same interests(obviously racing) so we became fast friends, and eventually met in person, moved in together and married all within four years time total. We've know each other for 5 1/2 years now. At the time we met on that website, there was a definite sense of authenticity (if not, I definitely would not be married to my wonderful, loving husband). You would have people wishing you luck on a job interview or console you if you lost a family member or pet. As the years went by, our visits to the message board waned...because that sense of authenticity subsided greatly. You would have backstabbers and gossipers, ruining it for some members. They also have get togethers for the members of his fanclub, so there, you do have the chance to meet the driver and other fans that you've probably chatted with. Since then I have found more authenticity (after I met my husband) on a community for newlyweds and other married couples called The Nest, but more specifically on a message board dedicated to North Carolina newlyweds. :)
The solution to "hating us" has been the same for centuries. Once a person begins to help others and is focused on others instead of himself/herself, then the "hate" goes away. It's the joy brought by helping someone who really needs help. Stop thingking about "ee" and think about "thee".
The smaller but much, much deeper divide is that between the intelligent and the not.
I think we need to adapt to what is going on if we except what is going on and still hold true to our morals and values than what more can we do