President Obama On Iran Talks: 'A Constructive Beginning' But Iran Must Act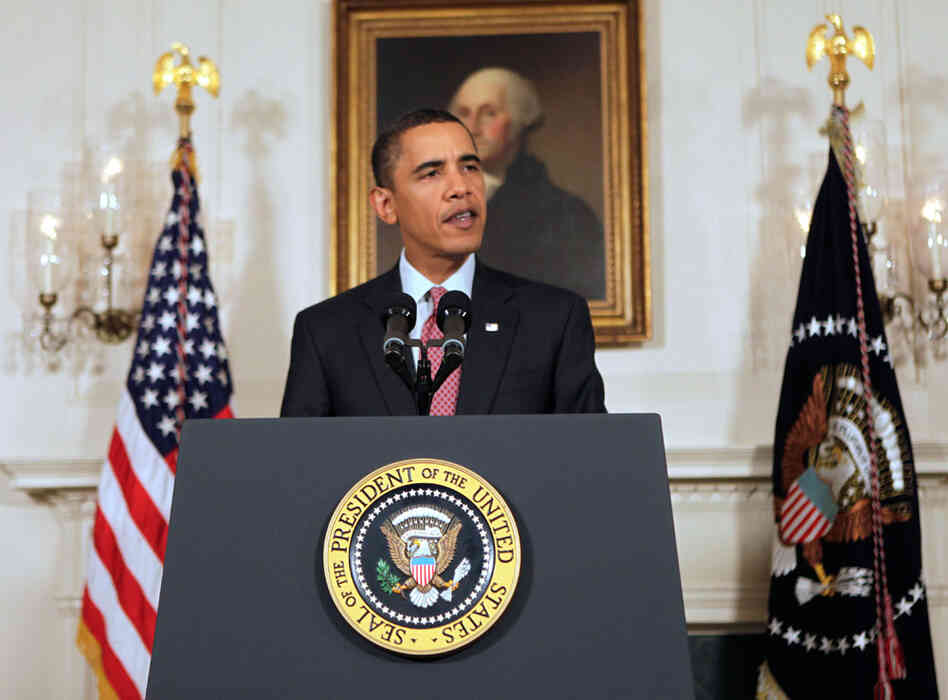 Enlarge image
i
Pablo Martinez Monsivais

/

AP Photo
Pablo Martinez Monsivais

/

AP Photo
On the heels of Thursday's discussion between Iran and the group of nations on the United Nations Security Council, President Barack Obama described the talks as a "constructive beginning."
But he warned Iran that its actions would speak louder than its words and said the Iranian Republic would need to take positive steps in resolving tensions over its controversial nuclear program to avoid punitive steps from the world's major powers.
Obama said:
"Iran must demonstrate through concrete steps that it will live up to its responsibilities with regard to its nuclear program. In pursuit of that goal today's meeting was a constructive beginning. But it must be followed with constructive action by the Iranian government."
Last month, Obama, along with the leaders of Britain and France, revealed that Western intelligence services had confirmed that the Iranians were building a secret nuclear facility outside the holy city of Qom. Suspicions are that the facility is to be used by the Iranians to enrich uranium for the purpose of building nuclear weapons.
The Iranians admitted the existence of the facility only after it became aware recently that Western intelligence officials knew about the facility.
Obama said and the other member nations of the so-called P-5 plus 1 group demanded that Iran grant international nuclear inspectors full access to the new facility within two weeks. The P5 group is comprised by the five permanent members of the UN Security Council — the U.S., Russia, China, Britain and France. Germany, not a Security Council member, is the additional nation that joined the Security Council members to meet with Iran.
Another condition Iran must meet, Obama said, is that it must transfer low-enriched uranium to be shipped to another country to be highly enriched then returned to Iran for use in peaceful energy producing nuclear reactors. This condition is meant to prevent the Iranians from gaining the capability on their own to build a nuclear weapon.
Obama continued:
Going forward we expect to see swift action. We're committed to serious and meaningful engagement but we're not interested in talking for the sake of talking. If Iran does not take steps in the near future to live up to its obligations, then the U.S. will not continue to negotiate indefinitely. And we are prepared to move towards increased pressure.