We Have A Winner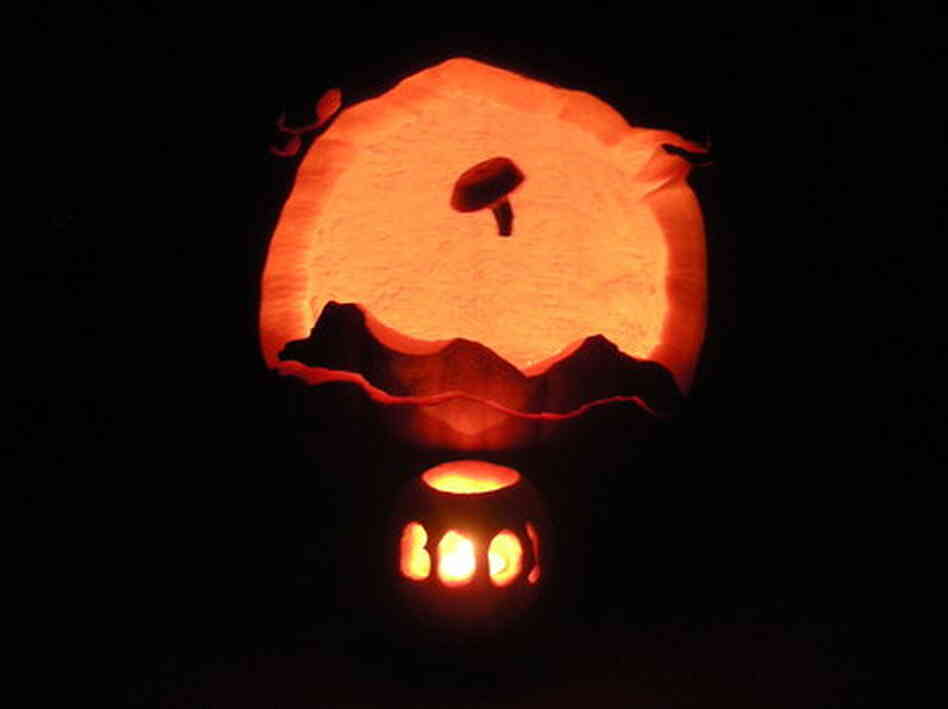 Submitted by Vincent.
First things first: we were all totally wowed by your pumpkins, and we are all now deeply ashamed of our own pumpkin carving abilities. This was a really tough choice. In the end, Vincent's beautiful "Boo-loon boy" pumpkin got the most votes from our top secret pumpkin panel, for composition, carving skill and prolonging balloon boy's stay in the 24 hour news cycle. Congratulations, Vincent, you win Carl's voice on your home answering machine.
While the idea of a newsmaker turkey carving contest for Thanksgiving is too gross, we'll come up with another contest soon.