The Uncoupling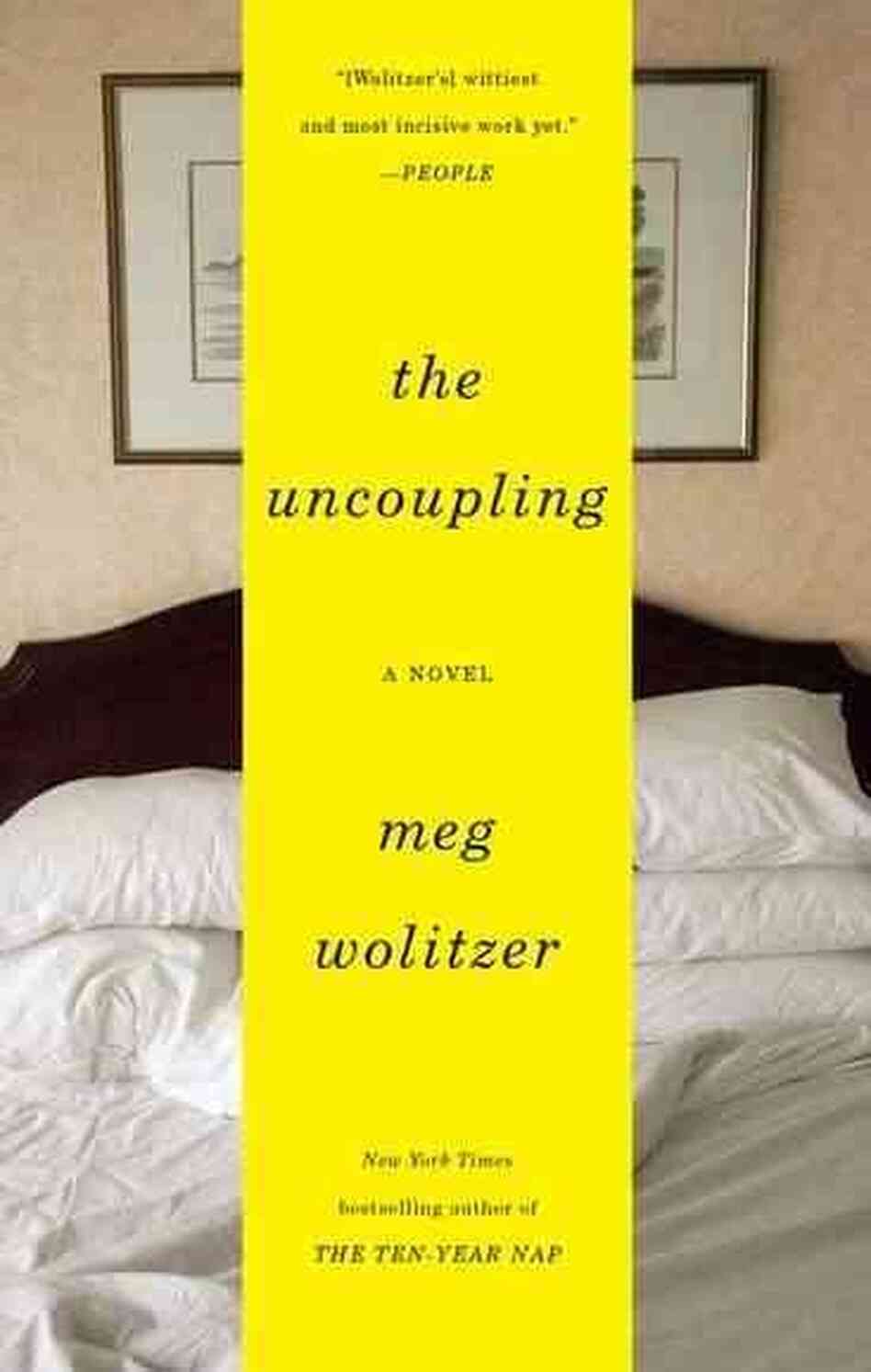 Paperback, 288 pages, Penguin Group USA, List Price: $15 | purchase
close
Purchase

Featured Books
The Uncoupling
Meg Wolitzer
Other editions available for purchase:
Hardcover,
271 pages
, Penguin Group USA
, $25.95
, published April 5 2011
|
purchase
close
Purchase Featured Books
The Uncoupling
Meg Wolitzer
Book Summary
In the wake of a drama teacher's decision to direct Lysistrata for the high school play, the women in the town begin to sexually reject their husbands and boyfriends in ways that force both men and women to reevaluate their views on relationships and sexuality. By the best-selling author of The Ten-Year Nap. 75,000 first printing.
NPR stories about The Uncoupling
When feisty drama teacher Fran Heller joins the staff of Eleanor Roosevelt High School, the faculty, students and parents welcome her and eagerly anticipate the controversial play she directs: Lysistrata, Aristophanes' centuries-old comedy in which the women of Greece go on a sex strike to stop the Peloponnesian War. Soon though, it's the women of Stellar Plains, N.J., who are withholding sex from their husbands and boyfriends — as the victims of a mysterious and not-talked-about
Every few years, Meg Wolitzer produces a sparkling new novel that brings back the shine to big, tarnished issues of gender politics. She's applied a lot of elbow grease especially to the matter of women's pull between work and family and the role of sexuality in family dynamics.

With The Uncoupling, Wolitzer takes on lagging lust and the vicissitudes of female desire in a fable-like tale. When the new high school drama teacher in Stellar Plains, N.J., decides to mount a