The River of Lost Footsteps
Histories of Burma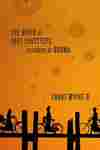 Hardcover, 361 pages, Farrar Straus & Giroux, List Price: $25 |
purchase
Title

The River of Lost Footsteps

Subtitle

Histories of Burma

Author

Thant Myint-U
Your purchase helps support NPR Programming. How?
Book Summary
Retraces the complex and turbulent story of Burma, from the time of Portuguese pirates to the sixty-year-old civil war that continues today, in an insightful narrative that portrays Burma's rise and decline through the stories of the author's family and others.
NPR stories about The River of Lost Footsteps
Note: Book excerpts are provided by the publisher and may contain language some find offensive.
Excerpt: The River Of Lost Footsteps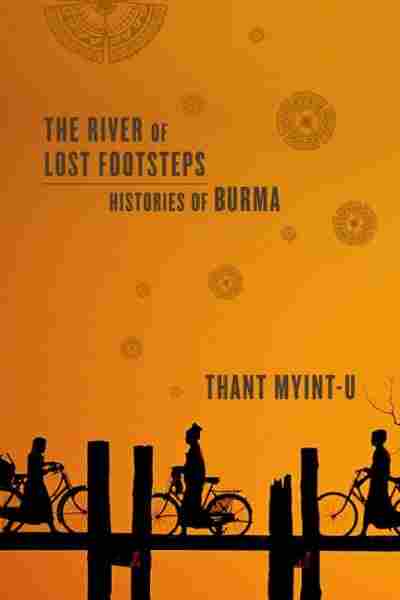 Chapter One

The Fall of the Kingdom

The divinity most worshiped in Burma is precedence.
—Captain Henry Yule, Mission to the Court of Ava

Mandalay, October 1885

He was anxious for the health of his wife and their unborn child. More than a few of the old courtiers had already advised him to flee to the villages of his ancestors. Others told him to give in. But his generals, severe in their lacquered helmets and green and magenta velvet coats, promised they would do their best to hold back the advance of the enemy; some even voiced confidence of final victory. They reminded him of the imposing fortifications that had been built up and down the valley, and of the royal steamships and smaller boats that would soon be scuttled to make the passage upriver as difficult as possible. Even the underwater explosives his young engineers had been busy developing would soon be ready for use. Too many soldiers were tied down fighting renegade princes in the eastern hills, but there were still enough men to put up a good fight.

The high crenellated walls of the royal city of Mandalay had been built in the days of his father for exactly this situation. The vermilion ramparts formed a perfect square and were each over a mile long, backed by massive earthworks and preceded by a wide and deep moat. If the invading army could be drawn into a long siege, he could direct a guerrilla operation from beyond the forests to the north.

The rains had just ended, and in the brilliant sunshine he could see his cavalry practicing in the muddy fields not far from the palace. But whatever his generals said, in his heart he knew that in the last analysis his little army was no match for the force assembling just three hundred miles to the south. But what was the alternative? Surrender? His more worldly ministers, men who had traveled to the West, told him to compromise, stall for time, open negotiations. He should avoid a military conflict at all costs and agree to all their demands if necessary. But did he trust them? There were rumors that the enemy would bring his elder half brother, now eight years in exile, and place him on the throne. The kingdom would become a protectorate. Perhaps this is what his noble advisers wanted.

His wife told him to stand firm and prepare for war.

Fort St. George

General Sir Harry North Dalrymple Prendergast was born in India in 1834 to an Anglo-Irish family long familiar with service on the subcontinent. His father, Thomas Prendergast, had been a magistrate in Madras and after a long spell in India had retired to Cheltenham, gone blind, and then made a small fortune writing a series of trend-setting handbooks entitled The Mastery of Languages or the Art of Speaking Foreign Tongues Idiomatically.

Harry Prendergast himself was a distinguished soldier. During the Indian Mutiny he had fought with the Malwa Field Force. Ten years later he had taken part in the putative invasion of Abyssinia and was present when Lord Napier and his combined British and Indian army stormed and then destroyed Emperor Theodore's mountain fortress of Magdala. More recently he had become obsessed with the idea of himself commanding an invasion of Burma, personally leading reconnaissance runs near the long frontier. And now, after years of planning and bureaucratic scheming, his dream was coming true.

His Burma Field Force consisted of ten thousand troops. It included three infantry brigades, one from the Bengal Army, one from the Madras Army, and a third brigade under the command of fellow Irishman Brigadier George Stuart White. Sailing from Rangoon, Prendergast arrived in Madras toward the end of October, just as the various parts of his new army were busy getting ready along the glacis of Fort St. George. It was to be a textbook operation. Plans and preparations would follow the latest thinking in military science, and nothing was to be left to chance. Torrential rains swept across the docks, and hundreds of Indian coolies labored to load big wooden crates, each neatly packed with supplies for any eventuality, onto the tall ships moored off the Coromandel coast. On 2 November, as an enormous thunderstorm broke over the south Indian city, the governor of the Madras Presidency, the Honorable Grant Duff, hosted Prendergast and his senior officers to a lavish dinner in honor of the coming campaign. Everything was set.

Within days, Prendergast's fleet was gliding swiftly over the blue-green waters of the Bay of Bengal, past the mangrove swamps and jungle hamlets of the Irrawaddy Delta, reaching the frontiers of the inland kingdom on 6 November. Anchored and waiting along the banks of the river, the flotilla stretched nearly five miles long. Forty shiny new Maxim guns, the world's first machine guns, were lifted onto the steamship Kathleen. A few years ago their inventor, Hiram Maxim (later Sir Hiram), visited the Paris Electrical Exhibition and was told by a man he met there: "If you want to make a lot of money, invent something that will enable these Europeans to cut each other's throats with greater facility." He relocated to London and went to work, proudly unveiling his product earlier that year. The Maxim guns had a belt that could continually feed ammunition. They could fire five hundred rounds a minute. This was their debut. Not yet on the battlefields of Flanders but to be first tried and tested on the road to Mandalay.

On 13 November a steamer belonging to the Irrawaddy Flotilla Company crossed the border from Burmese territory with news that eight thousand of the king's troops were massing at the Minhla fort just to the north. The same afternoon Prendergast received a telegram from the India Office in London: The Burmese reply to a British ultimatum had been unsatisfactory. Prendergast was ordered to invade at once.

Lord Randolph Churchill's War

Burma's watershed year, 1885, separating its past from its modern age, was also a year of considerable change and ferment around the world. For the first time in a long while, Great Britain was facing increasing competition overseas from other imperial and rising powers: the Germans, the French, the Russians, and even the Americans. The United States, then under the bachelor president Grover Cleveland, had yet to acquire many territories overseas, but was well on the way toward unparalleled economic power. By 1885 American railways stretched westward to the beaches of California, and the relentless demand for steel and oil were creating fortunes for the Rockefellers and the Carnegies. It was in 1885 that the phonograph was invented, American Telephone and Telegraph welcomed its first customers, and all nine stories of the world's first skyscraper were built in Chicago. It was also the year that the Statue of Liberty arrived in New York, together with tens of thousands of the country's first immigrants from Central and Eastern Europe.

In February 1885 the Congress of Berlin formally parceled out the continent of Africa among half a dozen European powers in a sort of gala opening to an imperialist age that would lead to a fifth of the world's landmass falling under colonial rule over the next thirty years. But this moment of uninhibited expansionist frenzy also contained within it the first seeds of imperialism's eventual demise. In Bombay in the last few weeks of the year, seventy or so Indian lawyers, educators, and journalists came together to set up the Indian National Congress, the organization that one day, under the leadership of Mahatma Gandhi and Pandit Nehru, would help take Burma, as well as India, on the path to independence.

For England, 1885 started off quite badly. For months, the slow-motion