The Beautiful and The Damned
A Portrait of the New India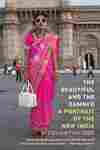 Paperback, 253 pages, Faber & Faber, List Price: $15 |
purchase
Title

The Beautiful and The Damned

Subtitle

A Portrait of the New India

Author

Siddhartha Deb
Your purchase helps support NPR Programming. How?
Other editions available for purchase:
Hardcover,
253 pages
, Faber & Faber
, $26
, published August 30 2011
|
purchase
Title

The Beautiful and The Damned

Subtitle

A Portrait of the New India

Author

Siddhartha Deb
Your purchase helps support NPR Programming. How?
Book Summary
This portrait of globalized India is based on the author's undercover assignment for The Guardian, during which he worked at a Delhi call center and traveled through the subcontinent, observing its cultural contradictions and the human cost of monumental changes.
NPR stories about The Beautiful and The Damned
Note: Book excerpts are provided by the publisher and may contain language some find offensive.
Excerpt: The Beautiful and the Damned
I had been living in Munirka for some years when I decided to take the GRE exams as a preliminary step to applying for a graduate programme in America. Because a passport was the only acceptable form of identification for the exams, I filled out the required documents and handed in my application at the Delhi passport office, not far from where I lived. With a week left to go before the exams, my landlord gave me a crumpled letter that had come from the passport office. My application had been rejected. The police had been unable to find my address and verify that I lived in Munirka, the letter said. I went back to the passport office and showed the letter to a clerk.
'You gave a fake address,' he said. 'That's why the police couldn't find it.'
'But it's the same address that you used to send the letter,' I said.
'So?'
'The postman found it.'
The clerk shrugged. 'Go talk to the police.'
I went to the police and it made no difference. I gave up on the idea of sitting the GRE exams. But then my boss at the newspaper found out that my application had been turned down, and he had a reporter call the minister responsible for passports. I returned to the passport office, where I was led past the long queues into a private chamber, the officer in charge hurriedly issuing me a passport I could use for the exams, which were the next day. The officer was apologetic as he gave me the passport. Because it had to be produced so urgently, it was valid only for one year. But I could come back whenever I wanted to and make it a regular ten-year passport, he said.
So I should have, but another year went by before I had enough money to apply to universities in America. In the summer of 1998, by which time I'd left the newspaper and Delhi and come back to live with my mother in Calcutta, I received a fellowship to a PhD programme at Columbia University. I needed to get the passport extended in order to go abroad, and one July morning, I took a bus from the outskirts of the city to the passport office in Esplanade, joining a line that had formed on the pavement. It was just past seven, but there were already thirty or so people ahead of me. We tried to keep in the shade, away from the sun that burned fiercely even this early in the morning, and as we waited, a few seedy-looking men went up and down the line, asking people if they needed help with their passport applications.
The line grew longer, the day became even hotter and more humid, and as nine o'clock approached, the excitement became palpable. I counted the people in front of me obsessively and figured that I would be all right. Even with the slowest of clerks, I should be able to submit my application before the counters closed at noon. I had prepared my application carefully, the form filled out just so in block letters, my passport photograph glued and not stapled, the picture displaying both ears (a mysterious injunction whose purpose I didn't understand), and with the exact amount in rupees for the application fee.
At nine, the gates opened. There was a sudden swelling of the crowd, an infinitesimal moment of stillness, and then the line collapsed, with people rushing in from every direction to take the stairs leading up to the passport office. The uniformed policeman who had appeared just a little while ago to monitor the queue was nowhere to be seen.
I was so stunned by the unfairness of all this that I didn't move at first, and I was suddenly reduced to a solitary dot on the pavement. Then I dived into the mob. I fought my way upstairs, where I saw, with growing panic, that a new line was forming in front of the single counter that took in passport applications. It was a line that in the composition of its members bore no relation to the one that had existed outside for nearly two hours, and it had grown so long that it already trickled back out of the office, down the stairs and towards the pavement, leaving me with the option of reversing my journey to take my place at the very end.
On another day, or in a different season, without the brutal heat, I might have done so. But that morning I made my way towards the counter, shoved aside two men, ignoring their protests, and planted myself firmly in between. A few seconds later, a hand grabbed me by my shirt and pulled me out of the line. I saw a burly, mustachioed man, pulling back his free hand to punch me. I grabbed his hand with my left and his shirt with my right, and we swayed back and forth for a while as the crowd around us stopped being a mob and transformed back into a peaceful queue, watching us with great interest as sweat dripped from our faces and abuse came out of our mouths. The man wrested one hand free and reached for the back of his trousers. I thought he was a tout going for his knife, and I hurriedly let go and stepped back, still angry, but now scared as well.
Instead of a knife, the man pulled out an identity card, shouting, 'Do you know who I am?'
A policeman in plain clothes, half of me realized with terror, while the other half pulled out an ID card in return, shouting back, 'And do you know who I am?'
I was holding out my press card, which I should have turned in when I quit my job. But I hadn't, and so we glowered at each other, a policeman who had been pretending not to be a policeman staring at a man who was no longer a journalist but pretending to be a journalist.
We had shouted in Bengali, and we were saying something other than what the question seemed to mean. Behind the question, there was an anguish expressed by both the policeman and me, both trying to do the right thing and yet in conflict with each other. This became clear when tempers cooled and we stopped grappling with each other, and in a replay of what had happened in Delhi a year before, the policeman led me into an officer's chamber to get my passport renewed. Yet even though we may not have intended it, when we shouted, 'Do you know who I am?' we were asking the question in a profoundly literal sense. Did I know who he was, a man trying to maintain order in the line — afraid that I was a tout with a knife in his back pocket — doing a hopeless job assigned him by his boss? And did he know who I was, breaking the line only after I had tried to follow the rules, wanting nothing more than the passport that was supposedly my right as a citizen of the country?
From The Beautiful and the Damned: A Portrait of the New India by Siddhartha Deb. Copyright 2011 by Siddhartha Deb. Excerpted by permission Faber and Faber, Inc., an affiliate of Farrar, Straus and Giroux, LLC.