Tubes
A Journey To The Center Of The Internet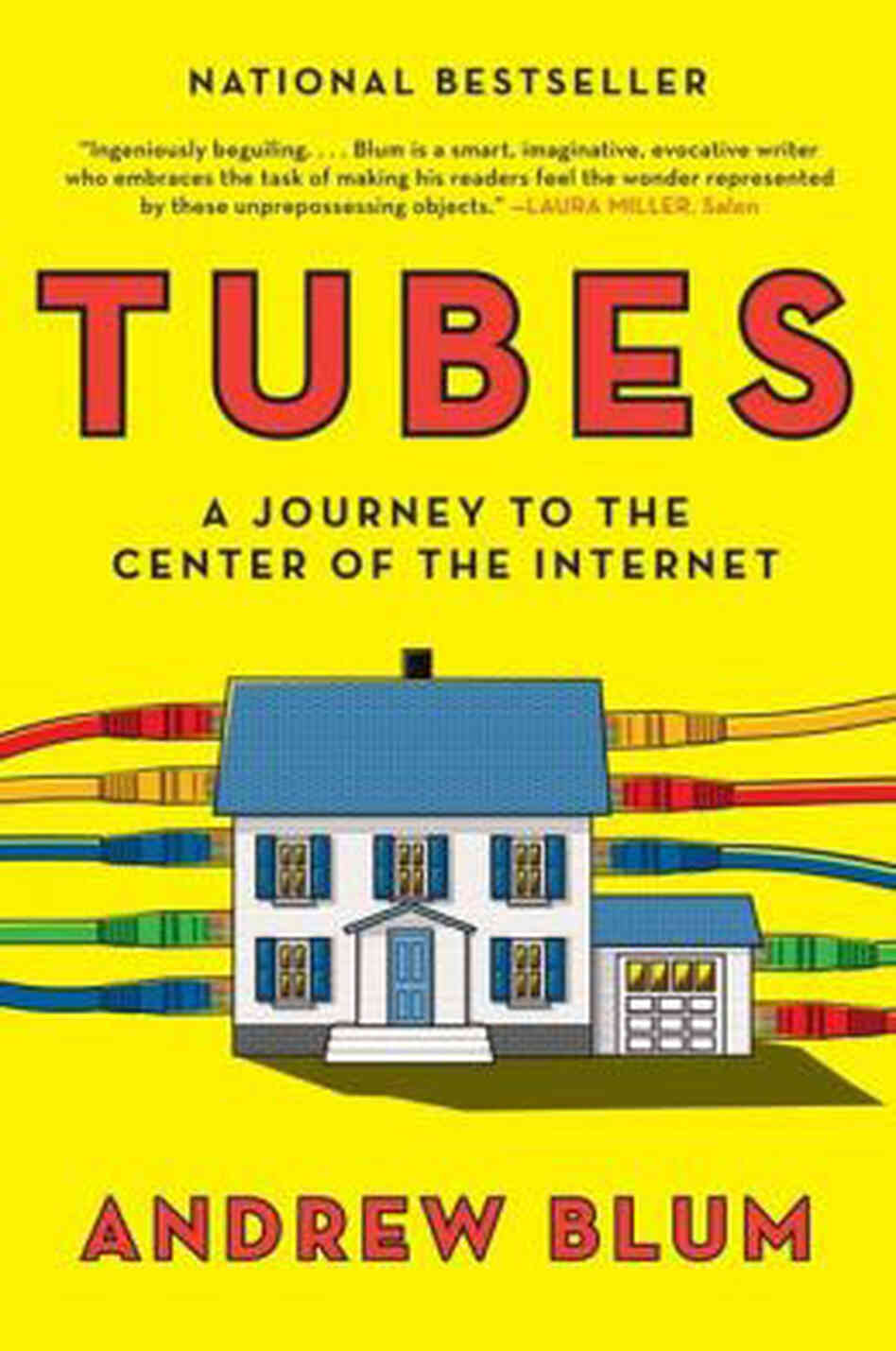 Paperback, 294 pages, HarperCollins, List Price: $15.99 | purchase
close
Purchase

Featured Books
Tubes
A Journey To The Center Of The Internet
Andrew Blum
Other editions available for purchase:
Hardcover,
294 pages
, Ecco
, $26.99
, published May 29 2012
|
purchase
close
Purchase Featured Books
Tubes
A Journey To The Center Of The Internet
Andrew Blum
Book Summary
Journalist Andrew Blum journeys inside the Internet's physical infrastructure to uncover the buildings and compounds where our data are stored and transmitted. He explains how the Internet is not a single entity; instead, data centers, Internet exchange points and fiber-optic cables combine to form what most people take for granted as the "cloud." Along the way, Blum documents the spaces most vital to the Internet as we know it — from the room in L.A. where the Internet came to life to the buildings in the Pacific Northwest where Google, Microsoft and Facebook have built huge data centers.
NPR stories about Tubes
You are almost certainly reading this sentence on a screen, which means that these words are just a stream of whirring electrons, passed along a network of wires, servers and, yes, tubes full of glass fibers.

For the most part, we are deeply ignorant of how the Internet happens; we take the infinitude of information for granted. But in this thrilling adventure book, Blum takes us inside the infrastructure. He visits every waystation standing between you and this world of zeroes and