A Hologram for the King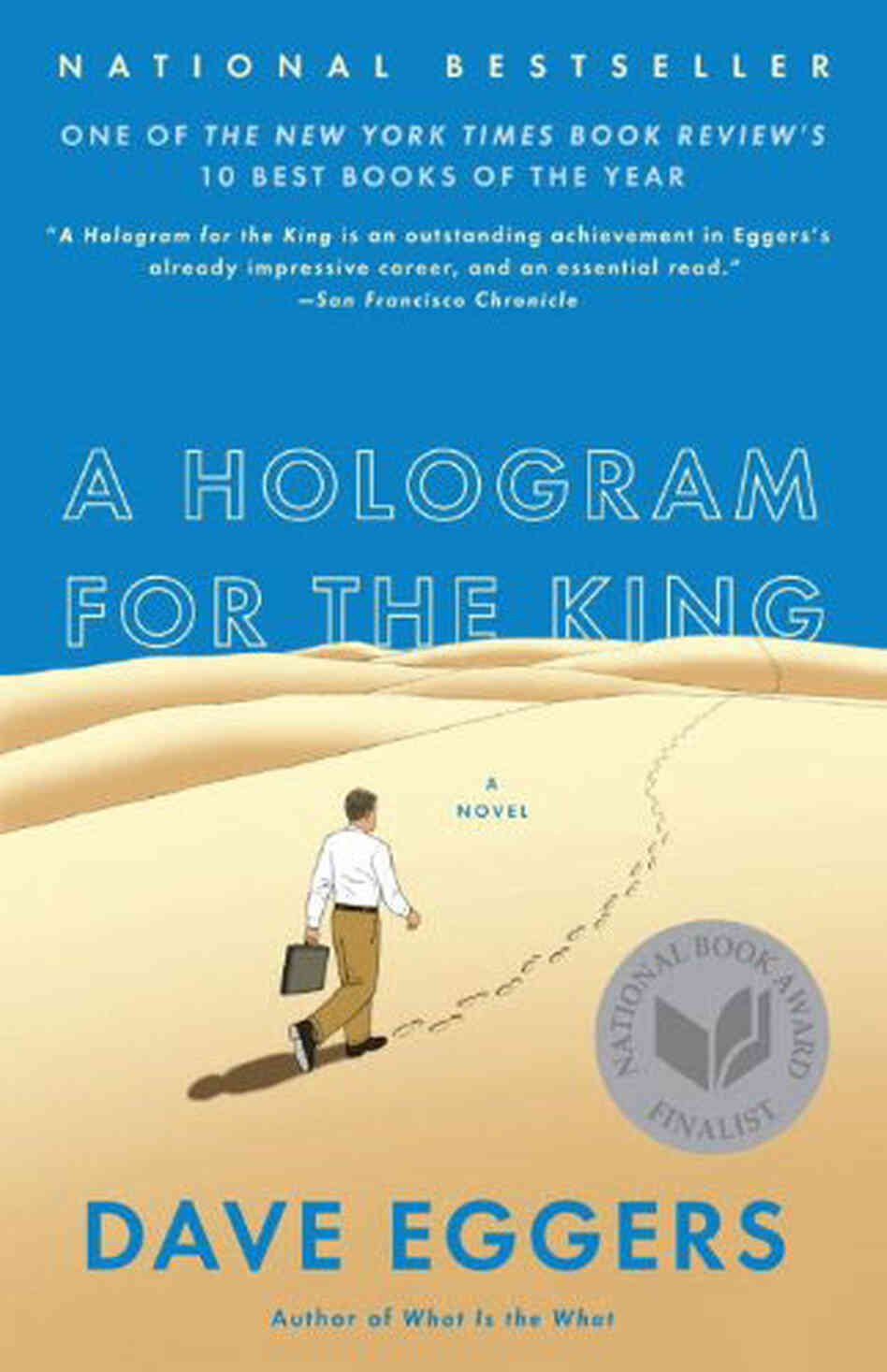 Paperback, 335 pages, Random House Inc, List Price: $15.95 | purchase
close
Purchase

Featured Books
A Hologram for the King
Dave Eggers
Other editions available for purchase:
Hardcover,
312 pages
, McSweeney's
, $25
, published June 19 2012
|
purchase
close
Purchase Featured Books
A Hologram for the King
Dave Eggers
Book Summary
Hounded by steep debts and a weird lump on his neck, consultant Alan Clay travels to a rising Saudi Arabian city to try to secure a contract and earn a desperately needed commission. If he can sell holographic technology to the Saudi king, he'll be able to stave off his economic woes — and hold his family together. Unsurprisingly, Clay is swept up from his tent in the desert into various Kafkaesque misadventures.
NPR stories about A Hologram for the King
In lovely, pared-down prose (by Dave Eggers' standards, that is) A Hologram for the King recounts the trials of consultant Alan Clay, hounded by steep debts and a weird lump on his neck, as he tries to sell holographic technology to the Saudi king. Unsurprisingly, Clay is swept up from his tent in the desert into various Kafkaesque misadventures in the King Abdullah Economic City. The trademark Eggers quirk factor is offset by unusually beautiful writing, and Eggers offers elegant