Hand-Drying In America
And Other Stories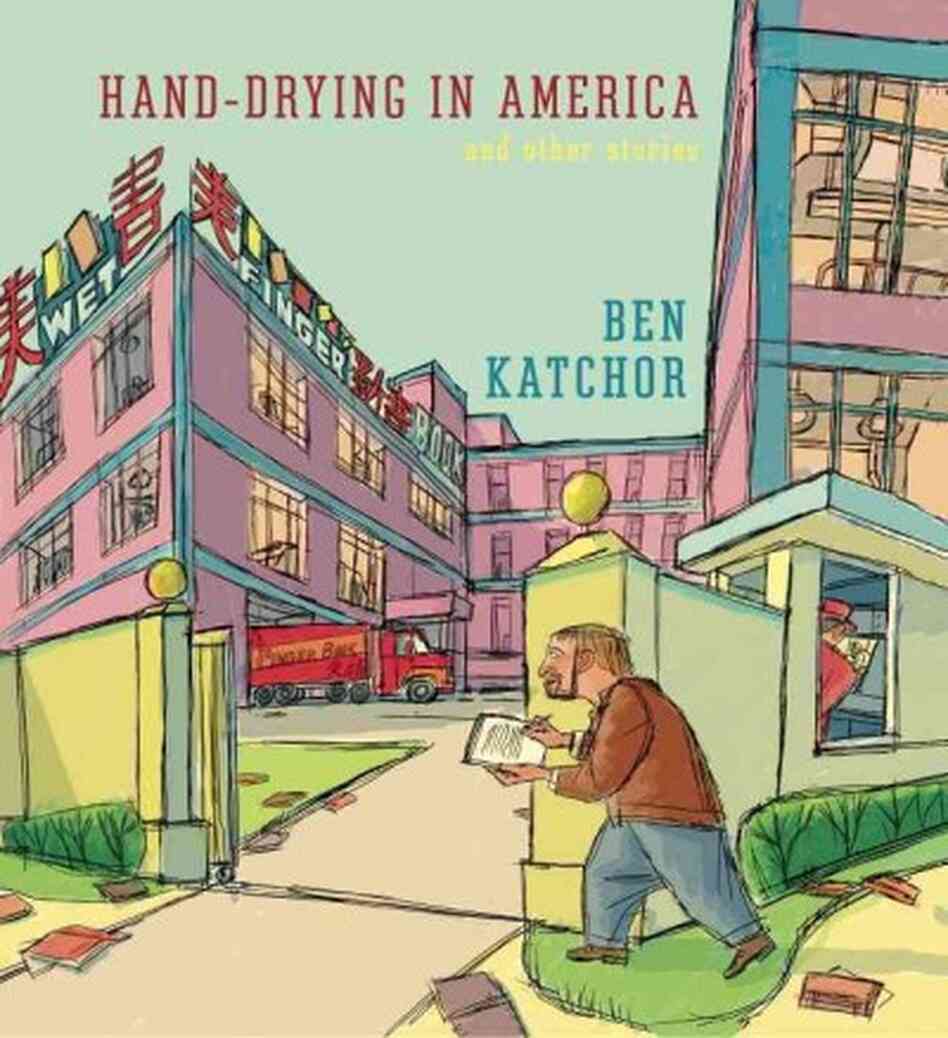 Hardcover, 159 pages, Random House Inc, List Price: $29.95 | purchase
close
Purchase

Featured Books
Hand-Drying In America
And Other Stories
Ben Katchor
Book Summary
The cartoonist author of The Cardboard Valise presents a visual exploration of the many ways property reflects influences and cultural values. The subjects of these strips include window-ledge pillows for people-watchers, artificial tree forests for allergy sufferers and high-visibility construction vests for lonely individuals.
NPR stories about Hand-Drying In America
Hand-Drying in America and Other Stories is the newest book by Ben Katchor, and it isn't a graphic novel either. It's a collection of one-page meditations — on laps, open houses, the space under beds, window shopping, banisters, toaster crumbs — and, yes, restroom hand dryers, among other things — minute observations of urban landscapes that tell us stories about ourselves. In Katchor's world, a tenant is forced to leave his pre-war apartment because his late 20th-century physique
Note: Book excerpts are provided by the publisher and may contain language some find offensive.