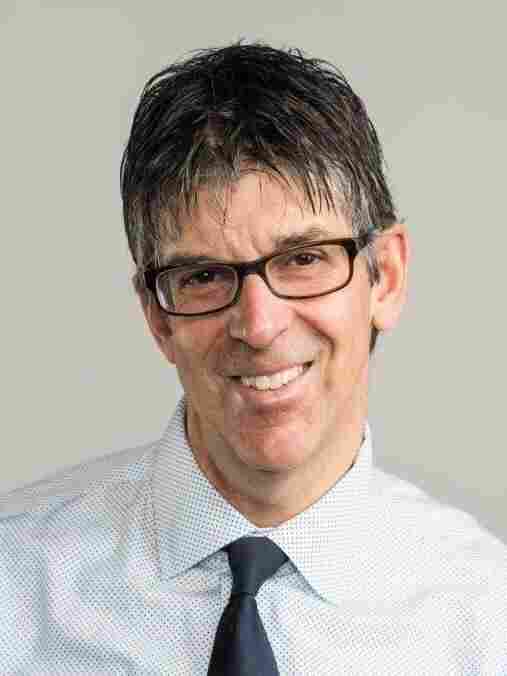 Bruce Auster
Senior Director, Collaborative Journalism Network
Bruce Auster is NPR's Senior Director for the Collaborative Journalism Network. The Collaborative Coverage role is an important one for the public radio system as we work to establish a new way forward for NPR and the newsrooms of NPR Member Stations. In this new position, Bruce will work to develop more and better relationships between Member Stations, NPR desks, shows and other newsroom teams to benefit audiences across all of our platforms. He moved into this role in 2015.
Previously, Bruce Auster served as NPR's National Security Editor. He headed the unit from its establishment in 2008 to 2015. In that role, Auster directed NPR's coverage of international security issues from Washington – including stories involving the U.S. military, the National Security Council, and the intelligence community. As National Security editor Auster, coordinated coverage across NPR News desks and beats. He worked closely with the Foreign Desk, Digital Media, and with reporters, editors, and producers on the National Desk.
Before taking on that role, Auster was the Senior Supervising Editor of NPR's Morning Edition for five years. In that role, he defined the editorial agenda for the show, identifying subjects and specific stories Morning Edition should be covering and then helping bring those stories to the air. Auster worked with Morning Edition hosts Steve Inskeep and Renee Montagne to bring listeners interviews with leading political, international, and cultural figures.
Before joining NPR, Auster spent sixteen years as a reporter and editor at US News and World Report. He was the magazine's Pentagon correspondent for five years, covering stories from the first Gulf War to the early years of the Clinton administration. Later he did a stint covering national security and the intelligence community. Auster also served as US News's White House correspondent for two years, covering the Clinton White House and the 1996 presidential campaign. He made the jump from reporting to editing at the magazine: He was deputy national and foreign editor and later became deputy investigations editor. In that position, Auster helped direct the magazine's award-winning reporting. The investigative team broke many big stories – the subjects included Pentagon weapons scandals; billion-dollar waste in student loan programs, and the Bush administration's flawed intelligence before the Iraq war.
[+]

read more

[-]

less