Skip to Main Content
Moby, Jay Ungar & Molly Mason, Rob Wasserman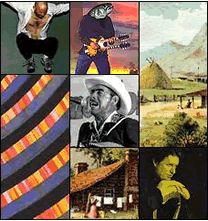 On this 6th edition of All Songs Considered, we play some eclectic offerings from the Penguin Café Orchestra; Moby; Richard Bone; Jay Ungar and Molly Mason's familiar fiddle from the PBS Civil War documentary; Aubrey Ghent; Ben Trout; and bass master Rob Wasserman.
Download this show in the All Songs Considered podcast.
Sign up for the All Songs Considered newsletter and we'll tell you when new music features are available on the site.
Moby, Jay Ungar & Molly Mason, Rob Wasserman