Bright Eyes, Brian Eno, Cream
Bright Eyes, Brian Eno, Cream
Bright Eyes, Brian Eno, Cream
Bright Eyes, Brian Eno, Cream
The pre-teen sister duo Smoosh; Self-professed has been William Shatner; Dream pop veterans Luna; A reissued classic from Cream; Bluegrass revivalist Alison Krauss; Great unknown mandolinist Sam Bartlett; Ambient rock pioneer, producer Brian Eno; and Socially conscious anthem rock from U2. Featured Artist: Bright Eyes.
Download this show in the All Songs Considered podcast.
Sign up for the All Songs Considered newsletter and we'll tell you when new music features are available on the site.
Bright Eyes, Brian Eno, Cream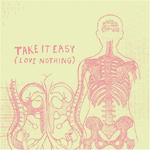 Take It Easy (Love Nothing)
Take It Easy (Love Nothing)
from Digital Ash in a Digital Urn
by Bright Eyes
Bright Eyes is the vehicle for singer/songwriter Conor Oberst, an Omaha native and prolific songwriter. This track was initially released on an EP and will be part of a full-length CD due in early 2005.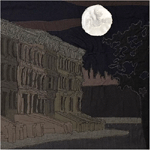 Lua
Lua
from I'm Wide Awake, It's Morning
by Bright Eyes
This is from another Bright Eyes EP released in 2004 and will also be featured on yet another full length CD scheduled for release in early 2005.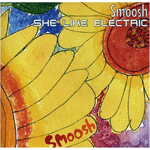 Pygmy Motorcycle
Pygmy Motorcycle
from She Like Electric
by Smoosh
Smoosh are two sisters from Seattle. Chloe is just 10 years old and Asya is 12. They write and perform their own songs and have already found themselves opening for well-known acts like Pearl Jam and Death Cab For Cutie.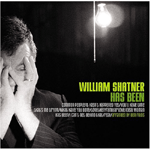 Common People
Common People
from Has Been
by William Shatner
Best known as Captain Kirk from the TV sci-fi classic "Star Trek," William Shatner on this album shares some of his original poetry set to music and performs several cover tunes, including this song by the band Pulp.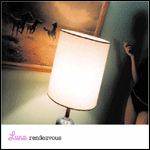 Malibu Love Nest
Malibu Love Nest
Members of Luna say this is their last album. It comes after more than a decade of making quintessential dream pop - atmospheric rock with languid, sonic landscapes.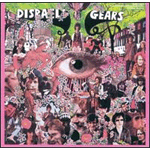 Tales of Brave Ulysses
Tales of Brave Ulysses
from Disraeli Gears
by Cream
This remastered release of Cream's classic Disraeli Gears comes amid rumors of a reunion tour for the classic British rockers.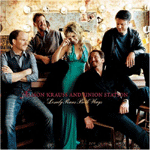 Gravity
Gravity
from Lonely Runs Both Ways
by Alison Krauss & Union Station
This is Alison Krauss' 10th album with Union Station on Rounder Records, a label she first signed with when she was just 14 years old.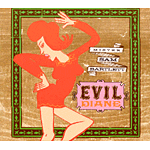 Rumblestrip
Rumblestrip
from Evil Diane
by Sam Bartlett
Sam Bartlett is a little-known but gifted mandolin player from Indiana with an equally gifted backup band.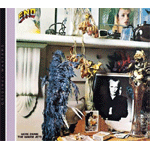 Baby's on Fire
Baby's on Fire
from Here Come the Warm Jets
by Brian Eno
Experimental rock pioneer and producer Brian Eno first released this ground-breaking album in 1973. This debut solo release after leaving Roxy Music is now being rereleased.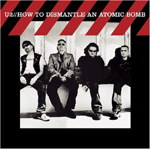 Love and Peace or Else
Love and Peace or Else
from How to Dismantle an Atomic Bomb [Bonus Track]
by U2
After a period of experimenting with electronics -- and nearly a quarter of a century since their first release -- U2 on their latest CD return to the straight ahead rock sound from their earliest days.