How the Grammys Work
How the Grammys Work
How the Grammys Work
Hear an interview with Ron Roeker from the Recording Academy on how the Grammy selection process works, plus music from the Best New Artist category.
Download this show in the All Songs Considered podcast.
Sign up for the All Songs Considered newsletter and we'll tell you when new music features are available on the site.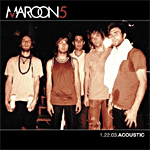 She Will Be Loved
She Will Be Loved
from 1.22.03.Acoustic
by Maroon 5
Winner: Maroon 5 have been together since the late '90s and made their debut in 2002 with Songs About Jane; but last year's 1.22.03.Acoustic was their first album to reach a significant audience.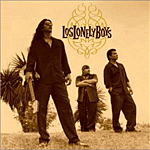 Heaven
Heaven
from Los Lonely Boys
by Los Lonely Boys
Nominee: Los Lonely Boys are brothers Henry, JoJo and Ringo Garza from San Angelo, Texas. Their self-titled debut is a collection of "Tex-Mex" songs -- a fusion of rock, blues and country with Latin rhythms. We originally featured this tune on our 2004 Summer Music show.
Killing Time
Killing Time
from Mind, Body & Soul
by Joss Stone
Nominee: British singer Joss Stone's debut album The Soul Sessions was released in 2003 and featured on All Songs Considered episode 41. Stone was just 16 years old at the time, but proved to have a strong voice and instinct for American soul music. Her follow-up, last year's Mind Body & Soul, earned her an official nomination for best new artist.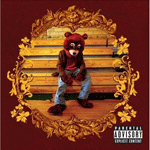 School Spirit
School Spirit
from College Dropout
by Kanye West
Nominee: Kanye West spent time producing hits for Jay-Z and other rappers before starting his own career as an MC with his debut release last year, The College Dropout. Fans have called West the 'everyman rapper' for his easy, sing-song style and sense of humor. He was originally featured on All Songs Considered's collection of the best songs of 2004.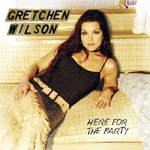 Redneck Woman
Redneck Woman
from Here for the Party
by Gretchen Wilson
Nominee: Gretchen Wilson is a contemporary country singer/songwriter from Illinois. Her debut album Here for the Party entered the country charts at number one and sold more than a quarter of a million copies, the largest opening week for a new country artist on record.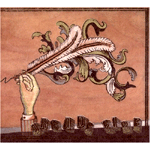 Neighborhood #1 (Tunnels)
Neighborhood #1 (Tunnels)
from Funeral
by The Arcade Fire
Listener pick: Arcade Fire formed in Montreal in 2003 and released their remarkable debut just a year later. Called Funeral to remember several family members who died the year it was recorded, the album is a mesmerizing collection of intimate, experimental rock.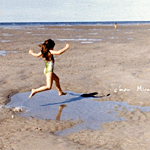 We're Both So Sorry
We're Both So Sorry
from C'mon Miracle
by Mirah
Listener pick: Mirah Yom Tov Zeitlyn is the daughter of artistic parents from Olympia, Washington and sings with what some have called the "sexiest" voice in rock.
Dreams
Dreams
from Desperate Youth, Blood Thirsty Babes
by TV on the Radio
All Songs pick: This Brooklyn-based trio is one of the most unique acts of the new decade, creating a strange sonic experience while exploring sensitive political and cultural issues.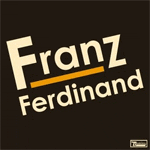 Take Me Out
Take Me Out
from Franz Ferdinand
by Franz Ferdinand
Franz Ferdinand is a Glasgow quartet of former art students with a sound that swings and swaggers its way from the Byrds to Television.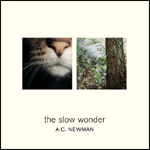 Miracle Drug
Miracle Drug
from Slow Wonder
by A.C. Newman
All Songs pick: A.C. Newman (Carl Newman) is the frontman for the New Pornographers from Vancouver. His first-ever solo release takes cues from classic art rock artists like Queen and Jeff Lynne.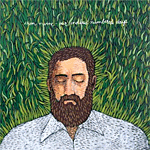 On Your Wings
On Your Wings
from Our Endless Numbered Days
by Iron & Wine
All Songs pick: Iron and Wine became huge favorites in the new-folk movement with this album, a collection of hushed, Southern-flavored story songs.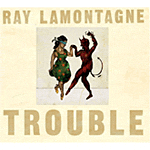 Trouble
Trouble
from Trouble
by Ray LaMontagne
All Songs pick: This is the debut release from Ray LaMontagne, a singer/songwriter who sounds like a cross between Otis Redding and Van Morrison. His music is sparse, maudlin with heartfelt, cinematic stories.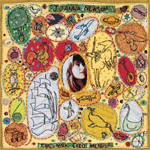 Sadie
Sadie
from The Milk-Eyed Mender
by Joanna Newsom
Listener pick: Joanna Newsom is a classically trained musician who reinvents folk music with quirky solo harp arrangements.