The Strokes, Ray Davies, Liz Carroll
Long-awaited new music from The Strokes; a first-ever solo studio CD by former Kinks frontman Ray Davies; Tortoise and Bonnie Prince Billy collaborate on a new CD; Richard and Linda Thompson's son Teddy Thompson; Irish fiddle music from Liz Carroll; A cappella Ladysmith Black Mambazo; A saxophone improvisation by Assif Tsahar; Whimsical, trippy rock from The Earlies; Hardcore and soft, but Tender Forever.
Download this show in the All Songs Considered podcast.
Sign up for the All Songs Considered newsletter and we'll tell you when new music features are available on the site.
The Strokes, Ray Davies, Liz Carroll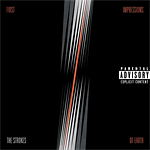 Vision of Division
from First Impression of Earth
by The Strokes
Fans who've been eagerly awaiting a new CD from the New York rock group The Strokes should be pleased with the band's third release. It's a bold and brash collection of fiery rock tunes with some amazing guitar work. It follows their unbelievably popular 2001 debut Is This It and 2003's equally hyped Room on Fire.
Is There Life After Breakfast
Is There Life After Breakfast
from Other People's Lives
by Ray Davies
This is the first solo studio album ever for the former Kinks frontman. It's largely inspired by Davies' visit to New Orleans last year, before hurricane Katrina. Davies was mugged and shot in the leg while walking in the French Quarter. With no ill will, Davies says, "I owe as much to music of the Southern states as I do to the British music that inspired me."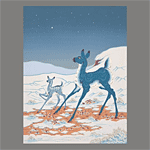 Calvary Cross
from The Brave and the Bold
by Tortoise & Bonnie "Prince" Billy
Tortoise, one of Chicago's most popular art-rock bands, and Bonnie Prince Billy, a lo-fi, folksy singer/songwriter, team up for a collection of curious cover tunes. The ten-song CD includes eclectic interpretations of songs by artists like Hank Williams, Elton John, and Bruce Springsteen. The track featured here is by Richard Thompson.
I Should Get Up
from Separate Ways
by Teddy Thompson
Teddy Thompson is the son of musicians Richard and Linda Thompson. His parents join him on this new CD of folk-rock songs.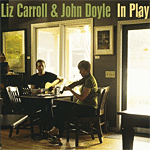 The Island of Woods
from In Play
by Liz Carroll & John Doyle
Though she's originally from Chicago, Liz Carroll is a master of music from Ireland. A master of the Irish fiddle, she's accompanied here by guitarist John Doyle for a collection of original, new-Irish folk music.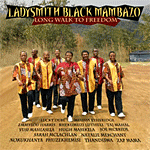 Homeless
from Long Walk to Freedom
by Ladysmith Black Mambazo
Ladysmith Black Mambazo first gained an international audience as the vocal group for Paul Simon on the album Graceland. For this album, they celebrate 40 years of freedom songs by collaborating with artists like Emmylou Harris, Taj Mahal and Natalie Merchant.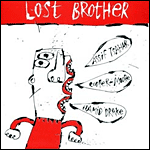 Lost Brother
from Lost Brother & Solitude
by Assif Tsahar
Assif Tsahar is an Iraeli-born saxophonist who studied music in New York. A gifted improviser, he's joined on this CD by Cooper-Moore on some homemade instruments and Hamid Drake on percussion.
One of Us Is Dead
from These Were the Earlies
by The Earlies
This is a collection of EPs by The Earlies. They're an electronic, art rock quartet with half of its members living in Texas and the other half in northern England. They wrote and produced most of these songs by recording each other's parts on digital tape and sharing the recordings with one another.
Then If I'm Weird I Want to Share
Then If I'm Weird I Want to Share
from The Soft and the Hardcore
by Tender Forever
Tender Forever is mostly a one-woman project started by singer Melanie Valera. Originally from France, Valera moved to Portland, Oregon in 2005 where she started Tender Forever and recorded this gorgeous debut with help from Calivn Johnson and Khaela Maricich.