Dashboard Confessional, Gram Parsons, Ed McCurdy
New rock from Dashboard Confessional; Raw and emotional: The Twilight Singers; Africa's Hallelujah Chicken Run Band; Reggae dub by Roots Tonic & Bill Laswell; Strange electronic textures from Matmos; Japan meets Norway through Caroline; A new retrospective on Gram Parsons; Cowboy singer Ramblin' Jack Elliott; '50s, '60s Folk revival singer Ed McCurdy.
Download this show in the All Songs Considered podcast.
Sign up for the All Songs Considered newsletter and we'll tell you when new music features are available on the site.
Dashboard Confessional, Gram Parsons, Ed McCurdy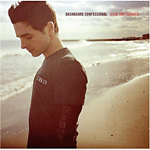 Don't Wait
from Dusk and Summer
by Dashboard Confessional
Dashboard Confessional was originally a solo project for frontman Chris Carrabba. Hailing from Boca Raton, FL, their fourth CD follows 2003's million-selling album A Mark, a Mission, A Brand, A Scar. Dusk and Summer was produced in part by Daniel Lanois, known for his work with artists like Peter Gabriel, U2 and Bob Dylan.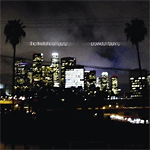 There's Been an Accident
from Powder Burns
by The Twilight Singers
The Twilight Singers began in 1997 as a side project for The Afghan Whigs frontman Greg Dulli. Dulli originally wanted to use it as a vehicle for a concept album, Twilight As Played By The Twilight Singers. The group is now releasing its fourth CD. Powder Burns is an often intense collection of personal meditations on Dulli's drug addictions.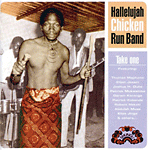 Mudzimu Ndiringe
from Take One
by Hallelujah Chicken Run Band
The Hallelujah Chicken Run Band originally formed in the mid 1970s to entertain workers at the Mangura Copper mines in southern Africa.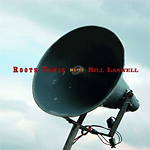 Road to Axum
from Roots Tonic Meets Bill Laswell
by Roots Tonic and Bill Laswell
Roots Tonic is the band that backs Hassidic reggae star Matisyahu. Bill Laswell is a producer known for mixing broadly different genres to come up with something completely different. Together they've created an album that's mostly reggae dub with a special touch.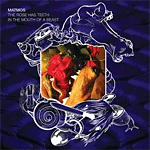 Rose and Teeth for Ludwig Wittgenstein
Rose and Teeth for Ludwig Wittgenstein
from The Rose Has Teeth in the Mouth of A Beast
by Matmos
Matmos is a San Francisco-based experimental electronic duo featuring Drew Daniel and Martin C. Schmidt. In addition to their own work, the two provided the rich digital textures for Bjork's 2001 Vespertine album and 2004's Medulla. The name Matmos comes from a lake in the 1968 film Barbarella.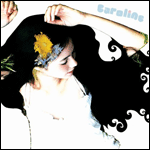 Where's My Love
Caroline is Japanese singer with a gorgeous voice. In her native home of Tokyo she's been given the nickname "queen of snow jams." For her latest CD she collaborated with Norwegian producer Andreas Bjorck.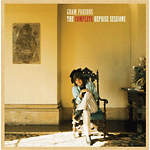 Love Hurts
from The Complete Reprise Sessions
by Gram Parsons
Gram Parsons played with the Byrds, the Flying Burrito Brothers and released two critically-acclaimed albums under his own name before he died tragically at the age of 26. In his short time, he helped forge the marriage of country and rock. A new two-CD set from Rhino Records collects Parson's complete Reprise recordings.
We were unable to get permission from the label to play this individual cut.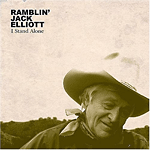 Mr. Garfield
from I Stand Alone
by Ramblin' Jack Elliott
Ramblin' Jack Elliott emerged in the late 1950s as a self-made cowboy, making enduring folk music with broad appeal. Once a touring partner with Woody Guthrie, Elliott influenced other artists like Bob Dylan and The Grateful Dead.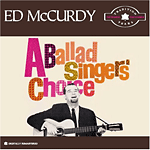 I Ride An Old Paint
from A Ballad Singer's Choice
by Ed McCurdy
Once one of folk revival's most popular singers, Ed McCurdy started out as a Gospel singer in Oklahoma in the 1950s. His most popular hit was "Last Night I Had the Strangest Dream."