Second Stage: Sam Reynolds
Download "The Last Time I Saw You" by Sam Reynolds (Right-click or control-click to save to your computer)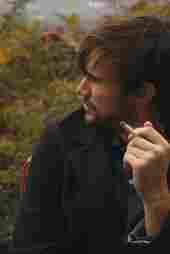 Sam Reynolds writes beautiful acoustic guitar music. His songs rise and fall in natural cadences with tasteful vocal melodies and harmonies. Heavily influenced by Elliott Smith, he channels the warbling, whispered vocal style of the late musician. His first studio album, Sam Reynolds I, showcases an impressive songwriting talent with an intuitive folk sensibility.
Though Reynolds recorded the album in Los Angeles, he continues to reside in his home state of New York, and occasionally plays small venues along the Eastern seaboard. He certainly has the songwriting chops to crank out some technically good tunes. But what is perhaps most impressive, is that Reynolds is only 22. He not only has time to make more music, he also has time to develop and grow and find a unique voice of his own.
You can listen to his whole album at his Web site, or this song, "The Last Time I Saw You."
Subscribe to the Second Stage podcast to automatically download each song to your computer.
Submit your music for possible inclusion in Second Stage or All Songs Considered