Skip to Main Content
Song Premiere: El Perro del Mar, 'Hold Off The Dawn'
i
Ask Swedish singer Sarah Assbring, sole member of the moody pop group El Perro del Mar, and she'll tell you these are grim times, but not without a flicker of hope. "In this world, you think you have no reason to believe in love or in anything much," she says. "Then one day, when you least expect it, a light appears on the far horizon. It's a flickering light, begging you to come, telling you to stay away."
This is the world view behind El Perro del Mar's latest album, Pale Fire, a weighty collection of experimental pop songs that touches on politics, foreign affairs, and more. The latest single from the record, "Hold Off The Dawn," is a meditation on the fleeting nature of joy.
'Hold Off The Dawn' by El Perro Del Mar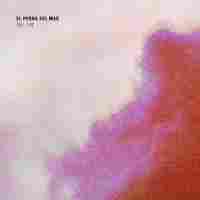 Artist: El Perro Del Mar
From: Pale Fire
Song

Hold Off The Dawn

Album

Pale Fire

Artist

El Perro Del Mar

Label

The Control Group
Your purchase helps support NPR Programming. How?
In an email, Assbring says: "You know the feeling when you're with the one you love? When you wished you had the power to stop time? Stay wrapped in those arms — safe from the bleakness of the presence and the uncertainty of future? 'Hold Off The Dawn' is about that."
Pale Fire is out Nov. 13. You can download a copy of "Hold Off The Dawn" from El Perro del Mar's Soundcloud page.