TV On The Web On The TV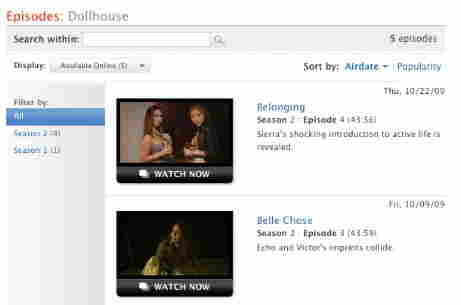 On this week's All Tech Considered, we return to a subject we first discussed in January: the state of TV on the Web and watching Internet content on your HDTV.
Over the last week, there's been a string of announcements, including the launch of search engine Clicker.com, a piece of hardware due out from Boxee, YouTube's introduction of 1080p-quality Web video and Dell's new Zino HD PC, which seems squarely aimed at living room Web viewing.
A few more bits related to our piece:
Are you watching Web content on your TV? Tell us where you're surfing and how you're connected in the comments.