Black, White and Gray: Transracial Adoption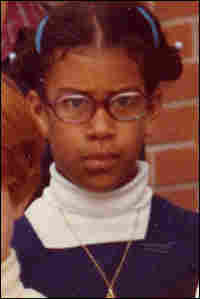 Lisa Marie Rollins, a writer and actor who's fast becoming a leading voice on the subject of transracial adoption, came on our show today and talked about growing up black in a white family in Washington State.
Rollins keeps a blog on the complex experience of being plucked out of one's birth situation and placed in a home where you don't necessarily look like anyone there. She'd like to see the end of adoption as we know it, in which children are separated from their birth parents and only rarely given the chance for reuniting.
Questions? Thoughts? A story to tell? Hit the comments, please.