Spring Forward: Anybody Feeling Sleepy Out There?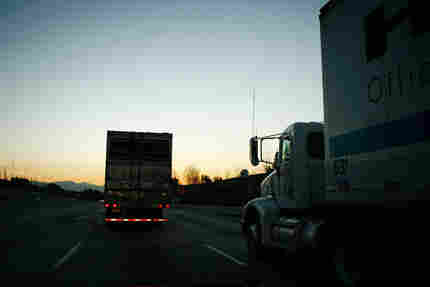 The past couple of weeks, my walk from the subway to the office has included the faintest hint of dawn over the East River.
And now, thanks to Daylight Saving Time, that hint of dawn is gone. I'm thinking I'll see it again sometime in the first week of April. For now, I'm grumpy and noticing on our Twitter feed that I'm maybe not so alone.
From @sgtret: "It is dark out here. Depressing. At least I won't have the sun in my face for the morning commute . . ."
I am definitely feeling the lost sleep this morning. So tired......
Yeah, I have to say that I don't understand the logic of moving daylight savings time sooner to "save energy." Doesn't the extra energy needed in the darker mornings cancel out the energy we're (supposedly) not using in the evenings?
I woke up at 4:50am today, which by BPP standards is VERY VERY late. My body clock is totally off.
It will be July before I adjust to the change. However, my wife, who suffers Seasonal Affective Disorder, loves it. We are a house divided.
Tired and a little cranky this morning, but looking forward to being able to run outside in the evenings again.
I'll gladly pay this price for some extra daylight after work.
I did have trouble waking up this morning. But I'm much more bothered by having a weekend that was one hour shorter than it's supposed to be.
I'm with Laura C. - the extended evening daylight is not worth the loss of morning to me. Boo to Daylight Savings Time!
Amazes me how newspeople actually say we have an "extra" hour of daylight. I like my "extra" hour of daylight in the morning, Thank you.
DST generally knocks at least one person loopy in my office; a few years ago, one of our freelancers called in late, and proceeded to never show up again.
Now that I have school-age children, I find springtime DST much more challenging. The kids perceive the early bedtime as punitive, and likewise the early wakeup call. The result is free-floating crankiness for a couple of days.
I wonder if all the "zombies attack" videos and books are more popular around this time... NYC this morning does seem populated by shuffling, insensate bodies.
Ive always thought Daylight Savings was silly in our modern age. I also hate when it rolls around in Spring, not being a morning person. I do enjoy the evenings being lighter, reminds me that summer is coming.
I'm against Daylight saving Time. I'm not sure if it actually saves energy, but it messes with my sleep schedule... The gov'ment basically gives the entire country a case of jet lag twice a year. I hope it's worth it.
The office is so quiet and depressing. The first three emails I got this morning were concluded with grunts about the time change. In my 27 years of life, I've yet to meet a person who didn't mind the time change!!