Rocco: A Pictorial Roster of Guys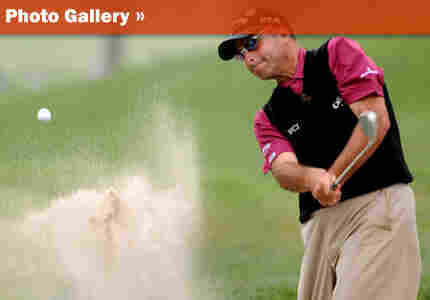 On today's show, A. Kenneth Ciongoli teed up sports announcer Johnny Miller.
Ciongoli, of the National Italian-American Foundation, took exceptions to remarks the NBC sports announcer made about golfer Rocco Mediate — in essence, Mediate said that guys who look like Mediate usually clean Tiger Woods' swimming pool and that guys named Rocco don't get the Open trophy.
Which got us thinking about the all the guys in the world named Rocco. In the slideshow above, we present a roster. (Rocco, FYI, is the patron saint of pestilence.)
Of course, Ciongoli's point was that the media feels free to make fun of Italian-Americans in ways it can't about members of other ethnic groups, like African-Americans or Jews. So, while our photo gallery grew out of a conversation we had around the office about guys named Rocco, some people might think that the photo gallery itself is an example of exactly what Ciongoli is criticizing. How would you feel about a photo gallery of guys named Shlomo?