Johnson & Johnson Rejiggers Manufacturing To Improve Quality
When the going gets tough, maybe it's time to reorganize.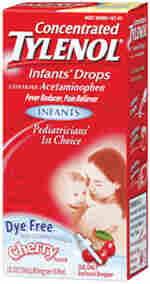 After an embarrassing string of recalls of over-the-counter medicines due to quality problems, Johnson & Johnson is shaking up the way it makes its products.
J&J CEO Bill Weldon told the Wall Street Journal's Jonathan Rockoff today that the company is going to rework its manufacturing operations so that a central group will oversee plants. The head of that group will report directly to Weldon.
At the end of April, J&J closed a troubled plant where its McNeil unit had made liquid children's medicines, including Tylenol and Benadryl, that weren't up to snuff. Some
"We've learned a lot of lessons from this, and we're working hard to make sure we get things right, not only at McNeil but across the company," Weldon told the Journal.
The change goes against the grain of a company that has long prized decentralization. Execs at individual operating units, like McNeil, have had quite a bit of latitude to run their business as they see fit.
Weldon said McNeils's problems were unique, calling the unit an "outlier" within the company, WSJ reports. Still, he said, the missteps underscored the value of companywide approach to quality and operations.
We asked J&J for some details on the plan. A spokesman e-mailed this statement:
In a communication with employees last week, Bill Weldon noted a company-wide plan to facilitate more effective coordination of Johnson & Johnson's quality, compliance, and supply chain organizations.  The plan includes a single manufacturing, quality and compliance framework led by veteran manufacturing experts and headed up by Corporate Vice President Ajit Shetty.  The plan also includes the appointment of Chief Quality Officers for each of the three major business segments.
Baronial Bonus: Three years ago, King Albert II of Belgium "bestowed the title of baron" on Shetty in recognition of his "exceptional merits." For many years Shetty was an executive with J&J's Janssen pharmaceutical business in Belgium.