House Hearing On Salmonella-Tainted Eggs Turns Testy
House Hearing On Salmonella-Tainted Eggs Turns Testy
House Hearing On Salmonella-Tainted Eggs Turns Testy
House Hearing On Salmonella-Tainted Eggs Turns Testy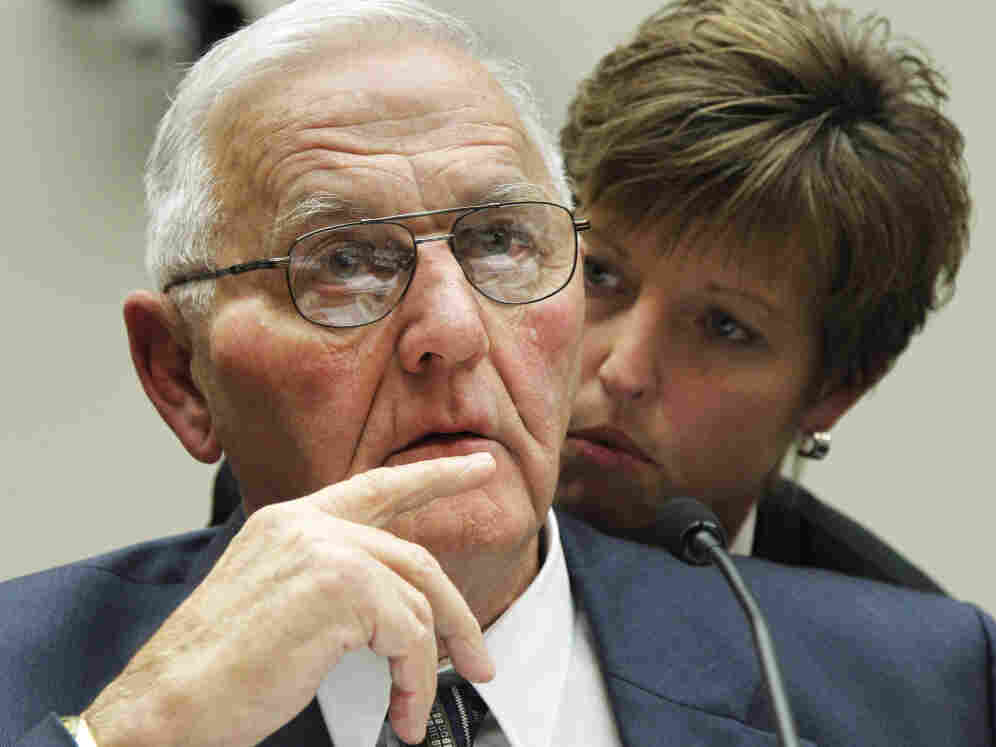 It's Salmonella Day on Capitol Hill.
The House Energy and Commerce Committee has summoned top executives from two giant Iowa egg producers — Wright County Egg and Hillandale Farms of Iowa.
The FDA has fingered both as the sources of a salmonella outbreak that has sickened at least 1,600 people in recent months.
But the executives are listening to the stories of two people who got sick:  Sarah Lewis, a young mother from California, and Carol Lobato, a 77-year-old grandmother from Littleton, Colo.  Both say they still aren't fully recovered, weeks later.
Democratic members of the committee are using the occasion, in their opening statements, to recount unappetizing details from the FDA's recent inspections of the Iowa egg operations:  Mice, piles of manure, flies, and traces of salmonella.
They're also voicing outrage at the Senate's failure to take up a food safety bill, already passed by the House, that would give the FDA more authority to regulate food producers.
Committee Chairman Henry Waxman (D-CA) blamed Republican Sen. Tom Coburn (R-OK) for blocking the legislation.
In a testy moment, Rep. Bart Stupak (D-MI) turned off the mic of Texas Republican Michael Burgess to cut short his reading of a statement that Senate Democrats could move ahead with a food safety bill, if they wanted to.
Burgess then protested to Stupak, "I voted with you on the dang bill," and that he was defending Coburn against attack.
But Burgess wasn't defending the egg farmers, saying he was only "buying cage-free eggs from now on," after seeing pictures of the conditions at the Iowa egg facilities.
During the questioning, Waxman said to Wright County's Jack DeCoster: "You're a habitual violator of basic safety standards."
His son Peter, who has answered many of the questions, said he wasn't getting enough time to deal with the specifics.
Separately, Orland Bethel, president of Hillandale Farms of Iowa, declined to answer any of the committee's questions, invoking his Fifth Amendment protection.