'In Character' Everywhere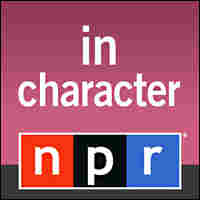 That's right. We're a podcast now.
So click through, sign up, and take Cookie and the gang with you on your daily jog.
With the In Character podcast, you'll always have the latest radio story in your pocket. (For the Web extras, though, you'll have to click back to the series page at NPR.org.)
Thanks to Mike Katzif, Robert Spier, the NPR Digital Media tech team, and anybody we're overlooking. (Sorry, guys.)
I loved that interview, I grew up loving cookie monster and sang along to the cookie monster song in the car.
The interview with cookei was fantastic. Sesame Street was my childrens favorite. Mine too! Very entertaining and excelent taste.
I looooooooooooooove the Cookie Monster! He is sooooooooooo funny!!!!! His favorite curse word is OscarTheGrouch!!!!!!!!!!!!!!!!!!!!!!!!
He cracks me up every time!
i loved cookie monster! i loved his songs!
I grew up with my kids, homemade cookies of all kinds and Most of All Cookie Monster and he is the strangest and most likeable and ONLY Cookie Monster OUT THERE and daycare kids alike and my children think Sesame Street was and is fantastic and will always Remember Cookie Monster, Bert &
Ernie, Oscar the Grouch and Snufaluficus FOREVER..>NEVER TOO OLD TO AND WHAT A GREAT INTERVIEW WITH SO MUCH SPONTANEITY FOR BOTH INTERVIERER AND INTERVIEWEE...