Gingrich Cancels Kansas Events, Focusing On Southern Strategy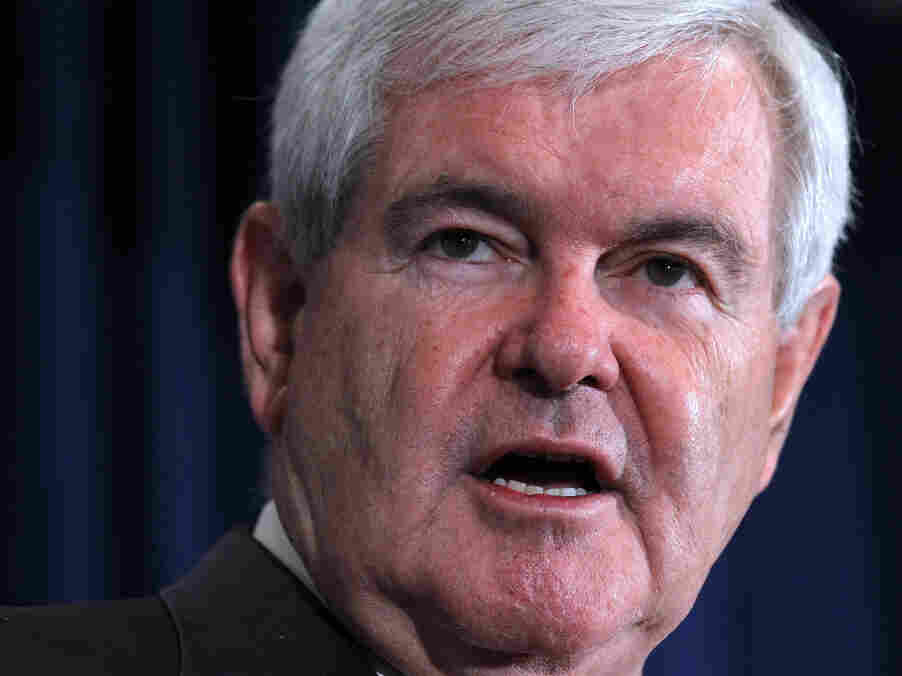 The Republican primary race continues to spread out across the country, forcing the campaigns to pick their battles.
With three days until the Kansas caucuses and six days until primaries in Alabama and Mississippi, the Gingrich campaign has decided to focus its efforts and head south.
Gingrich canceled a campaign swing through Kansas on Friday and Saturday. He had planned to visit the state Capitol and a Tea Party convention, among other events. The former House speaker was also to host a Big 12 basketball tournament watch party on Friday. (The Kansas Jayhawks and Kansas State Wildcats could face each other Friday evening.)
Gingrich also had planned to visit two caucus sites on Saturday.
Campaign spokesman R.C. Hammond told reporters in Montgomery, Ala., this morning, "A big win in Georgia kept us in the race. Big wins in Alabama and Mississippi will add even more fuel to the tank," according to CBS News.
Following Tuesday's win in Georgia, the Gingrich campaign touted the "March Momentum" it hopes to pick up with more Southern contests on the horizon. If Gingrich doesn't win in Mississippi and Alabama next Tuesday, he'll have to bank on Louisiana's March 24 contest to regain any momentum in the South.
The pro-Gingrich superPAC Winning Our Future has spent more than $1 million on TV ads in Mississippi and Alabama in recent weeks.
Gingrich had been holding on with just a single win in South Carolina, until he scored a victory on Tuesday in Georgia's primary. Gingrich gained 55 delegates and is now running second in terms of committed delegates with 111.
Rick Santorum is just behind Gingrich with 107 committed delegates. Santorum could move into second place with a good showing in Kansas on Saturday. Mitt Romney has the most committed delegates at this point, with 340.