April Fooled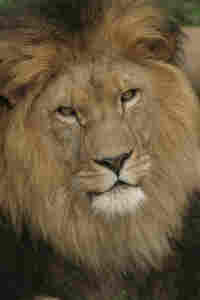 One of the services the Librarians provide to the news programs is fact-checking for their commentators. If Diane Roberts or Ted Koppel need a detail verified, they send us the script. I sometimes check facts for Morning Edition's sports commentator, Frank Deford. I'm not much of a sports fan, so it's often a challenge and always an education to check a script for Mr. D. When I received the script for today's commentary, I got out my highlighter and started marking things to check. Some guy in Michigan wanted the legislature to stop the Detroit football team from using the name Lions, since their performance is apparently an insult to the noble beast. Who knew?
I actually started checking the Michigan legislature's web site before I looked at the rest of the script (other similar examples of fan outrage), realized the air date for the piece was April 1, and stopped checking.
You got me, Frank! I fell for it. Happy April Fool's Day to everyone.