Hello From Sao Paulo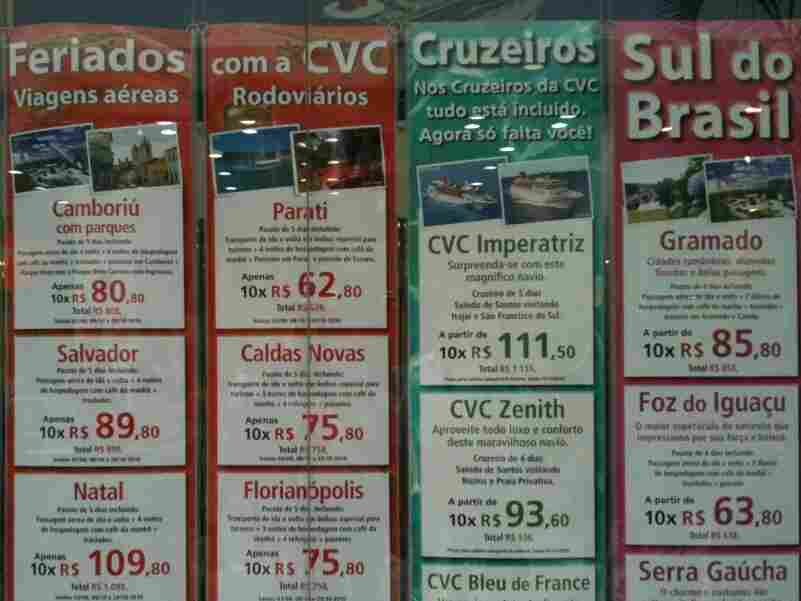 Chana Joffe-Walt sent us the picture above from Sao Paulo, Brazil. She writes:
Sao Paulo is wild. It is really bizarre to be transported from the US to a credit boom. There are brand new malls everywhere.  Every store offers every product in monthly installment plans from sunglasses to cars to cruises. I got offered a credit card yesterday despite the fact that the only Portuguese words I had to offer the guy were "hello" and "no thank you."
Brazil's economy is on track to grow by at least 7 percent this year, which according to Finance Minister Guido Mantega "would represent the best performance in 24 years."