China's Giant Pool Of Money
China's Giant Pool Of Money
China's Giant Pool Of Money
China's Giant Pool Of Money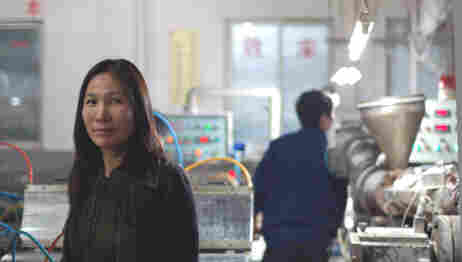 Today on the show, we visit a giant pool of money — worth trillions of U.S. dollars! — at the People's Bank of China, the country's central bank.
To understand how the money got there, we talk to Jacky Jiang and Rosalia Yang, a pair of very friendly exporters who show us around a factory where they make fake-wood flooring.
They tell us about the changes China is going through, and explain why that pool of money might soon start flowing back to the U.S.
This is third podcast from our recent trip to China. In case you missed the first two, here they are:
Subscribe to the podcast. Music: Andrew Bird's "Eyeoneye." Find us: Twitter/ Facebook/ Spotify.